Archb. Tomasi: Syrian children risk becoming a lost generation
03/17/2015. Archbishop Silvano Tomasi has warned that unless efforts are made to protect millions of children caught up in the Syrian conflict they are at risk of becoming a lost generation.
In an statement delivered on March 17 to the United Nations Human Rights Council, Archbishop Tomasi, the Permanent Observer of the Holy See to the UN in Geneva, made a series of recommendations following the release of the "Report of the Independent International Commission of Inquiry on the Syrian Arab Republic".
Read the article and the full text of the statement on the Vatican Radio website
---
Related Articles
Migrants & Refugees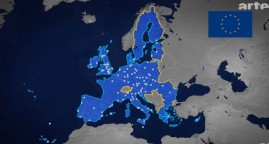 December 2013. Discover with the ARTE TV show the migratory phenomena in Europe
Migrants & Refugees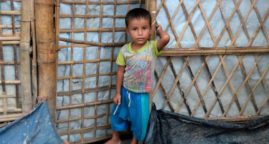 30/08/2020. There are now about 1 million people living in five refugee camps of bamboo and plastic shelters over an area equivalent to about a third of Manhattan.
LATEST NEWS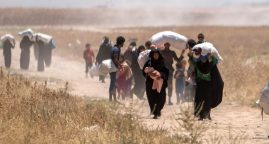 09/19/2016. Peter Maurer said that it is too often violence that leads to the massive displacement of people.