IOM, UNHCR Joint Statement on Yemen Crisis
IOM and UNHCR teams in the country, many of them in hard-to-reach areas, report increasingly dire humanitarian and socio-economic conditions. With no political settlement in sight, the situation is likely to get worse.
According to the latest report of a special task force on population movement, jointly led by UNHCR and IOM, some 2,430,178 people have been internally displaced in Yemen since the crisis erupted in late March 2015.
Although down slightly from the 2.5 million reported by the last report of the task force published in December, the number remains staggeringly high and is a cause for grave concern. The figures also mask the human face of the conflict and the continued suffering of the population.
The latest report shows increased levels of displacement in areas where the conflict has escalated, notably in the five governorates of Taizz, Hajjah, Sana'a, Amran, and Sa'ada, which together account for 68 percent of all internally displaced people (IDPs) in Yemen.
-> Read the full article on the IOM website
---
Related Articles
Humanitarian Aid & International Solidarity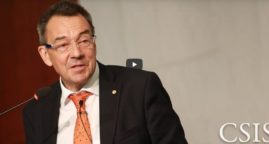 05/10/2019. Rapid changes in warfare pose stark, complex challenges for international humanitarian law (IHL).
LATEST NEWS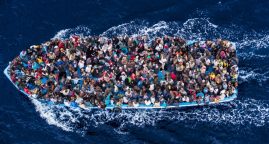 12/21/2017. There is no sure way of predicting where the next refugee crisis will come from, but some strong policy trends have emerged.
Humanitarian Aid & International Solidarity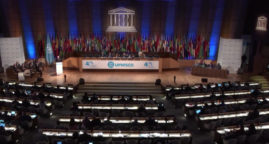 11/13/2019. In an epoch marked by serious conflicts and crisis situations that seem insuperable: "UNESCO's action is even more deserving of our gratitude," said the Grand Master