The US State Department published its annual report on religious freedom
2014. Religious freedom in the world: extensive program which focuses each year since 2001 the US Department of State in a publication entitled "International Religious Freedom Report". The latest version of this report which covers the year 2014 was recently posted online by the US government.
In this significant study, the State Department is studying how respected religious freedom in over 150 countries.
Read the article on the US State Department website
---
Related Articles
Culture & Religion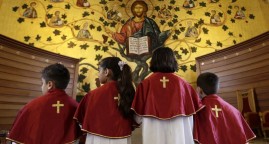 02/23/2016. For Mrg Pascal Gollnisch, the Christians of Syria and Iraq need deeds, not words: neutralizing Daech, France must act and exercise its mediating force.
Culture & Religion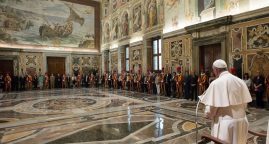 05/19/2016. Pope Francis received Ambassadors from Estonia, Malawi, Namibia, the Seychelles, Thailand and Zambia, who together presented their Letters of Credence on May 19th
LATEST NEWS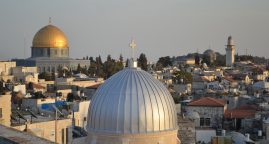 10/21/2016. The latest vote essentially denies Jewish and Christian ties to Jerusalem.