Diplomatie humanitaire et action humanitaire
02/10/2014. Intervention (en anglais) de Peter Maurer, Président du  Comité international de la Croix-Rouge (CICR).
L'évolution du contexte mondial dans lequel les acteurs humanitaires travaillent pose des défis profonds tant en termes de complexité des crises majeures que de leur impact sur les personnes touchées.
Prenant en considération ce contexte, le CICR, doit trouver les moyens de relever les défis tout en restant fidèle à ses principes humanitaires, notamment, humanité, de neutralité, impartialité et indépendance.
A l'occasion de cette Conférence, le CICR inaugure une série d'interventions à travers le monde sur les défis contemporains à relever afin de fonder des principes directeurs de l'action humanitaire, menant à la Conférence internationale de la Croix-Rouge et du Croissant-Rouge qui aura lieu à Genève en décembre 2015.
---
Related Articles
LATEST NEWS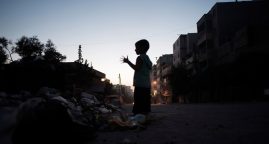 03/01/2017. The report documents brutal tactics employed by the parties to the conflict in the country.
LATEST NEWS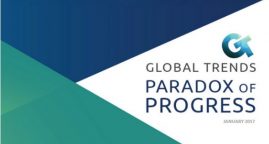 01/09/2017. For nearly two decades, National Intelligence Council's Global Trends Report has been shaping strategic conversations within and beyond the US Government.
Diplomacy & Mediations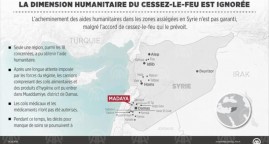 03/03/2016. Syria: Dispite of the agreement of "cessation of hostilities" the delivery of humanitarian aid is complex