Launch: European Medical Corps
The Ebola outbreak in Western Africa has been an unprecedented public health emergency causing more than 11 000 deaths and having a devastating socio-economic impact.
One of the main lessons learned from the crisis is the need to develop capacities to rapidly mobilise teams when responding to major health emergencies.
Inauguration of the European Medical Corps

To improve the EU's preparedness and response to health emergencies, the EU has set up a European Medical Corps. The European Medical Corps provides a framework for mobilising medical and public health experts and teams for response and preparedness operations inside or outside the EU.
Read the full article on the European Commission website
---
Related Articles
Humanitarian Aid & International Solidarity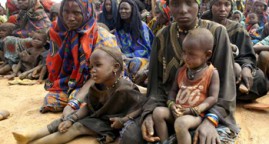 03/18/2015. Conflict in Africa's Sahel region is the biggest threat to saving lives in one of the poorest places on earth, according to the UN aid chief in charge there.
Diplomacy & Mediations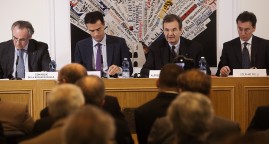 11/11/2015 . The press conference organised by the Order of Malta: challenges and prospects of the migratory phenomenon
LATEST NEWS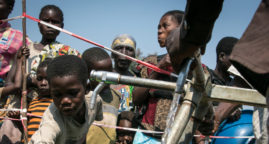 03/09/2018. The United Nations migration agency is hoping that the upcoming donor pledging conference for the humanitarian crisis in the Democratic Republic of the Congo (DRC) will generate more financial support to cope with a spike in the number of people displaced by violence.