Displacement in Iraq Reaches Nearly 3.2 Million
11/09/2015. The IOM Iraq Displacement Tracking Matrix (DTM) published this week, identified 3,182,736 internally displaced Iraqis (530,456 families) from January 2014 through 27 August 2015.
Since 1 April 2015 over half a million individuals were displaced from Anbar governorate following the Ramadi crisis. Of these, over 225,000 were displaced within the governorate.
Read the article on the IOM web site
---
Related Articles
Migrants & Refugees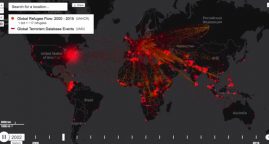 06/06/2017. The world is facing unprecedented levels of population displacement. At least 65 million people are on the move, including 21.3 million refugees and 31 million internally displaced persons since the beginning of 2016.
Migrants & Refugees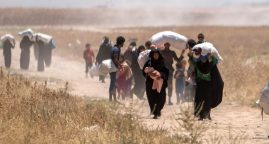 09/19/2016. Peter Maurer said that it is too often violence that leads to the massive displacement of people.
LATEST NEWS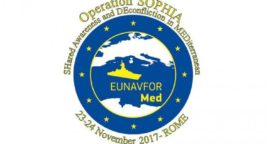 11/24/2017. Michael Spindelegger delivered a keynote speech at the fifth Shared Awareness and De-confliction in the Mediterranean Forum.