A call to save Aleppo, martyr city of Syrian conflict
The founder of the Community of Sant'Egidio, Andrea Riccardi, re-initiates the call "Save Aleppo" for humanitarian corridors and the protection of civilians: "To impose peace on behalf of those who suffer."
The founder of the Sant'Egidio Community believes that the efforts of international diplomacy proved far insufficient to save Aleppo.
"We must help Aleppo to not die: quickly and firmly … Save Aleppo worth more than a partisan information on the ground must establish humanitarian corridors and bring supplies to civilians!".
Read the full article on Vatican Radio (in french) 
---
Related Articles
LATEST NEWS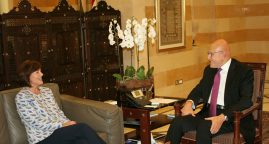 07/15/2016. "I assured the Prime Minister that, as Ambassador, I will work tirelessly to continue and expand our efforts to ensure a secure, stable, and prosperous Lebanon." Elizabeth H. Richard
Diplomacy & Mediations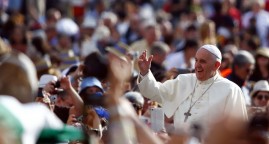 10/19/2015. Pope Francis is very present on the international scene and takes positions on many issues. How can we define diplomacy today he exercises?
LATEST NEWS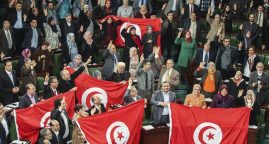 02/01/2017. The Arab world is home to 5% of the global population, but accounts for half of all terrorist attacks. With poverty outpacing the growth in numbers of young people and democracy crushed, a revolt could re-emerge.