Humanitarian trends and risks for 2016
The organization ACAPS, based in Geneva, founded in 2009 by three NGOs whose "Norwegian Refugee Council," which are attached to "Action against Hunger" and "Save the Children International" and research institutes, has just published a English report on the evaluation of risks and trends in humanitarian in 2016.
Eleven countries are on two priority lists : 
Afghanistan, Central African Republic, Democratic Republic of Congo, Iraq, Libya, Nigeria, Somalia, South Sudan, Syria, Yemen
Burundi, Cameroon, Ethiopia, Myanmar, Niger, Ukraine and Risks posed by El Niño
Each of these countries and risk the subject of a detailed scenario
---
Related Articles
Humanitarian Aid & International Solidarity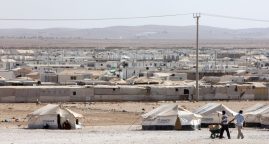 02/22/2017. The ethical analysis of state funding is designed to ensure the independence of humanitarian action. In situations of armed conflict, it must be dynamic and adapted to the context.
Humanitarian Aid & International Solidarity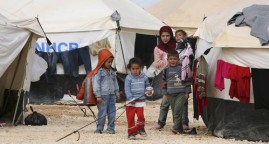 02/27/2015. Faced with growing threats to the safety of workers of humanitarian assistance, 48 NGOs reaffirm their commitment to humanitarian principles.
LATEST NEWS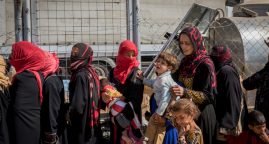 10/17/2016. UN High Commissioner for Refugees Filippo Grandi said the protection of civilians is key to Iraq's future and should be foremost in the government's strategy.