Malteser International | Iraq: distribution of emergency kits for displaced people
Article published on Malteser international website on 06/06/2017 
Malteser International starts distribution of life-saving Non-Food-Item kits to newly displaced persons in Tal Afar district
On May 31st, Malteser International together with our partner organization Al Mustaqbal Foundation for Development (AMF) started with the first in a series of distributions of Non-Food-Item kits to an expected number of more than 1,500 newly displaced families in areas of Iraq's Tal Afar district that have only recently become accessible to humanitarian assistance. The first distribution started on Wednesday May 31st, at the informal Tal Jarabia site, where over 1,000 families have temporarily found shelter only a few kilometers from the frontlines.
The area has been profoundly affected by the recent conflict between Iraqi and international forces on the one side and the so-called Islamic State of Iraq and the Levant (ISIL) on the other side, which has caused mass displacement. The majority of displaced people have fled to camps and emergency sites where humanitarian assistance is being provided, but also to informal shelters and neighboring communities, where assistance is harder to access.
Thanks to funding by the European Commission's Humanitarian Aid and Civil Protection department (ECHO), Malteser International and its local partner Al-Mustaqbal Foundation is coordinating with other ECHO humanitarian partners in the field to provide newly displaced persons and those in recently accessible areas with critical support. The project will provide a package covering imminent needs of non-food items for the day-to-day survival and dignity of more than 1,500 families in hard-to-reach areas of Tal Afar with a focus on inclusion of vulnerable persons and minority communities.
The Iraqi authorities anticipate that thousands more people in Tal Afar may flee in the coming weeks, as military activities continue. At the same time, conditions faced by people currently still living in ISIL held areas of are of significant concern to humanitarian partners, as access to basic relief goods continues to remain a significant challenge.
---
Related Articles
Trafficking in human beings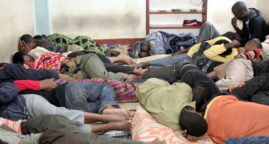 07/27/2018. The Sovereign Order of Malta appeals to take measures to prevent and end human trafficking, while protecting and assisting victims and survivors.
Humanitarian Aid & International Solidarity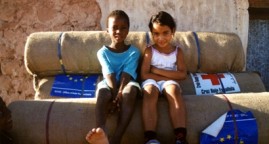 02/23/2016. On the occasion of the 3rd National Conference Humanitarian the CEO of the French Development Agency invites us to consider development aid as an investment.
Humanitarian Aid & International Solidarity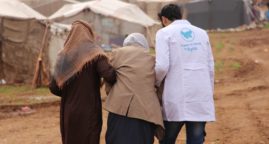 03/14/2019. Half a million people have lost their lives and millions have been displaced, but the scale of human suffering cannot be expressed in numbers.