World Water Day : Secretary-General's Message for 2015
03/22/2015. This year, as the UN prepares to adopt a new post-2015 sustainable development agenda in September, World Water Day highlights the essential and interconnected role of water. We rely on water for public health and equitable progress, it is essential for food and energy security, and it underpins the functioning of industries.
The statistics on sanitation are even less encouraging. Some 2.5 billion people still live without improved sanitation, and a billion people practice open defecation, making sanitation the least successful area of the MDGs. We cannot achieve a world of dignity, health and prosperity for all until we address this urgent need.
Read the article on the UN website
---
Related Articles
Humanitarian Aid & International Solidarity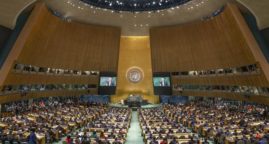 01/02.2020. The United Nations (UN) is running out of money, compounded by the fact that the U.S. — its biggest contributor — still hasn't paid all of what it owes for 2019.
LATEST NEWS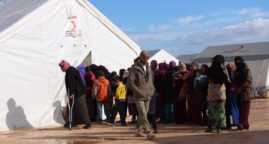 03/09/2018. After seven years, the unabated violence of the Syrian civil war continues to cause monumental suffering for millions of civilians in the Middle East.
LATEST NEWS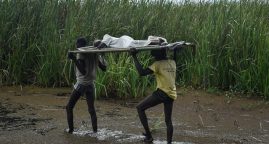 03/27/2017. Donors and UN agencies who agreed to provide at least one quarter of humanitarian aid funding "as directly as possible" to local NGOs are struggling to deliver on their pledge.