"World War piecewise" has already begun
Facing our new enemy, terrorism, "it is lawful and urgent to stop the aggression by multilateral action and proportionate use of force."
During his visit to Sarajevo on 6 June 2015, the Pope had referred to the situation of a world war "in pieces." His words still echo in a city where the First World War began and who was martyred in the Yugoslav war that bloodied Europe in the 1990s.
The Secretary for Relations with States, Archbishop Paul Gallagher, has explained this expression pronounced in a December 14 conference at the French Cultural Centre Saint-Louis, in Rome, and specifying the current geopolitical vision of the Church. According to Bishop Gallagher we know the mutation of conflictualities characterized in four ways: the appearance of a new enemy, terrorism, the universality of the conflict, the pseudo-religious pretension and the violation of human rights, including regarding freedom of religion and conscience.
Read the full article (in french) on Aleteia website
---
Related Articles
LATEST NEWS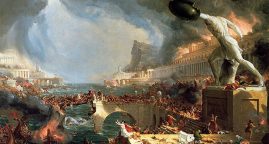 11/30/2016. "The crisis consists precisely in the fact  that the old is dying and the new cannot  be born; in this interregnum a great variety of morbid symptoms appear.'
Diplomacy & Mediations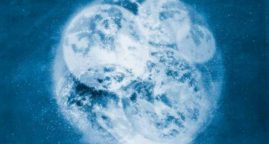 01/15/2019. The Global Risks Report 2019 is published against a backdrop of worrying geopolitical and geo-economic tensions.
LATEST NEWS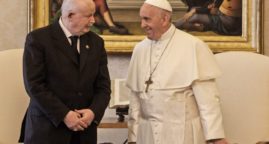 06/22/2018. During the meeting, the Grand Master illustrated the Order of Malta's main activities in the humanitarian and diplomatic sectors last year.