What role can business play in dealing with disasters?
02/24/2015. In a world where links between countries are bigger and faster than ever, disasters that once might have only had local effects now increasingly have international ramifications, affecting multiple countries, economies, sectors and social systems.
The effects from the tsunami and meltdown of Japan's Fukushima reactor, for example, had devastating local consequences, but also impacted communities and economies thousands of miles away. In such an interconnected world, with impacts that touch upon all of society, locally and internationally, we need an "all-of-society" and "all-of-the-world" approach.
Read the article on the World Economic Forum website
---
Related Articles
LATEST NEWS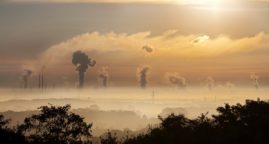 12/19/2018. This research reveals that societies face a much larger threat from climate change than previous studies have suggested.
Natural catastrophes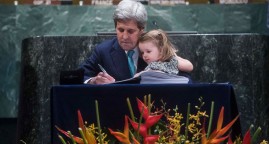 04/22/2016. 175 countries signed the Paris Agreement at a ceremony at UN Headquarters
Natural catastrophes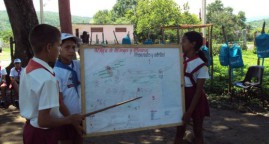 02/25/2015. With a population of 36 million, the Caribbean region is home to a diverse array of languages and cultures… But for all its diversity, its countries and territories share an important trait – exposure to a yearly hurricane season that can, at times, have devastating impacts.