The Order Of malta increases its efforts to assist refugees arriving in Europe
09/15/2015. "In these dramatic times in which wars and terrorism are spreading throughout the Middle East and Africa, millions of people are forced to flee and seek refuge in Europe," said the Sovereign Order of Malta's Grand Chancellor, Albrecht Boeselager. "Inspired by the principles of solidarity and the moral imperative to alleviate human suffering, the Order of Malta has redoubled its efforts to accept and offer first aid to the refugees," the Grand Chancellor explained.
With its network of 80 thousand volunteers worldwide, its national associations and its relief corps, the Order of Malta is participating in the enormous efforts being made to offer medical care, accommodation and basic necessities to the thousands of people in flight.
Read the article on the Order Of Malta website 
---
Related Articles
Migrants & Refugees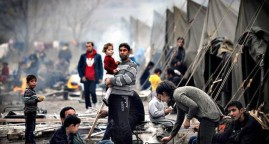 03/18/2016. Complex and devastating, the Syrian conflict may portend a long stay, perhaps irreversible, of refugees in Lebanon.
Migrants & Refugees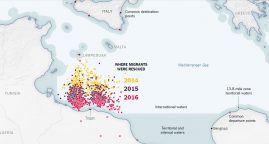 06/14/2017. Strategies to rescue migrants in the Mediterranean Sea and disrupt smuggling networks have had deadly, unexpected consequences, according to aid groups monitoring the crisis.
Humanitarian Aid & International Solidarity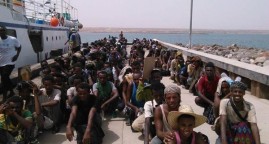 03/08/2016. With no political settlement in sight, the situation is likely to get worse.