Pope Francis appreciate AED's efforts to persecuted Christians
10/14/2015. His Holiness praised "those who show the world the scourge of persecution and suffering of Christians".
It's which will be achieved Cardinal Pietro Parolin, in a message sent on behalf of the Pope, the AED (Aid to the Church in Need).
This message follows the publication of a report it published on the persecution of Christians, "Persecuted and Forgotten?" The report concludes that the situation of Christians has deteriorated since 2013 in 15 of the 19 countries studied.
Read the article (in french) on Vaticana Radio website
---
Related Articles
LATEST NEWS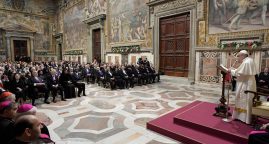 01/09/2017. Pope Francis on Monday, 9 January 2017, appealed to all religious authorities to join in "reaffirming unequivocally that one can never kill in God's name,"
LATEST NEWS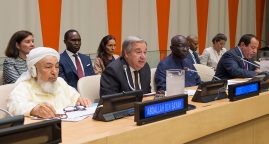 07/14/2017. The Plan is based on a unifying commitment to promote peace, understanding, mutual respect and the fundamental rights of all people. This includes the rights to freedom of religion and belief, opinion and expression, and peaceful association.
Culture & Religion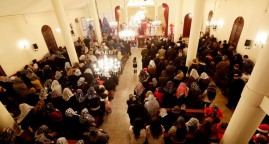 09/08/2015. The conference discussed ways to implement to support community members who are covered by Daech and other terrorist organizations for ethnic or religious reasons, and communities that are threatened.