Order of Malta stands with Pope Francis in fight to end Human Trafficking
Article published on Vatican news website on 07/30/2018 by Francesca Merlo
July 30th marks the annual World Day Against Trafficking in People, we spoke to the Order of Malta about their work on preventing this heinous crime.
Pope Francis continues to press for an end to the horrendous practice of human trafficking. Speaking during the Sunday Angelus on the 29th of July, he looked ahead and marked the World Day against Trafficking in Persons, July 30th, by calling upon all people of goodwill to take responsibility, denounce injustice and stand firm against the "shameful crime" of human trafficking.
Order of Malta working to fight Human Trafficking
We spoke to Michel Veuthey, Ambassador of The Sovereign Order of Malta to Monitor and Combat Human Trafficking. Based in Geneva, Switzerland, he is also Deputy Permanent Observer of the Mission of the Order at the UN in Geneva.
Listen to Michel Veuthey
Michel Veuthey talks about the Order of Malta's involvement in fighting human trafficking, highlighting some of the main aims the Order have to end Modern Slavery such as:
Help everyday people identify their role in perpetrating modern slavery
Help prevent slavery by using existing field services
Support and reintegrate slavery survivors with means and skills to live and stay out of trafficking and irregular situations
Promote better access to remedies and support for survivors.
He talks about the many organisations with whom they have created ties, amongst which UN agencies, the IOM and of course the Catholic Church.
Pope Francis' voice – heard and approved
He also discusses the importance they give to Pope Francis' voice. He says that Pope Francis is not only very concerned but also very active with regards to the matter, constantly reiterating his concern not only within the Church.
---
Related Articles
Migrants & Refugees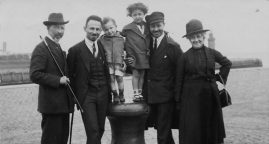 02/20/2017. "We Were So Beloved" is Manfred Kirchheimer's personal documentary about the German Jews who made it to the United States—and those who didn't.
LATEST NEWS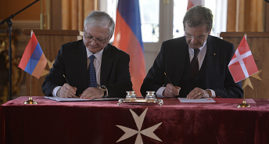 04/05/2018. The President of the Republic of Armenia was received by the Lieutenant of the Grand Master, Fra' Giacomo Dalla Torre.
Diplomacy & Mediations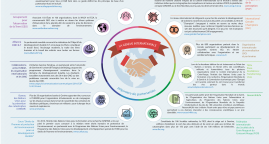 01/18/2017. Showing remarkable consensus in a period of uncertainty and of questioning the multilateral system, last year our global leaders adopted the most ambitious set of new policy frameworks that form our collective roadmap for the future.