Four Decades of Cross-Mediterranean Undocumented Migration to Europe: A Review of the Evidence
Report published on IOM website on 2017
Description
The report reviews available evidence on trans-Mediterranean irregular migration to Europe along various routes going back to the 1970s, particularly on the magnitude of the flows, the evolution of sea routes to Southern Europe, the characteristics of migrants, the extent to which one can separate between economic and forced movements, and mortality during the sea journey. The report also reflects on the causes of the so-called migration crisis – a record-high number of undocumented arrivals by sea between 2014 and 2016 – and the reasons for the substantial decrease in numbers in 2017. It concludes by identifying future data and research needs.
Table of contents 
Executive summary
1. Introduction
2. How much is known about trans-Mediterranean undocumented migration to Europe?

2.1. Flows
2.2. Deaths at sea
2.3. Characteristics of migrants

3. Changing sea routes to Southern Europe

3.1. The western route
3.2. The central route
3.3. The eastern route

4. Europe's Mediterranean shore, the world's most lethal border
5. Seeking protection or employment?
6. Turkey and Libya are not the same
7. By way of conclusion: For a data collection and research agenda

7.1. Collecting the experience of migrants
7.2. Measuring the impact of measures taken by governments and non-governmental actors
7.3. Assessing the situation of migrants stranded in Turkey and Libya

Appendices
---
---
---
Related Articles
Natural catastrophes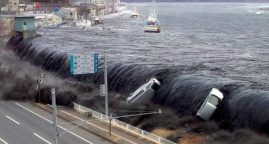 10/31/2016. The key to humanitarian effectiveness
LATEST NEWS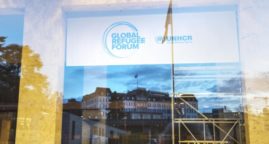 12/16/2019. The growing role of the private sector in mobilizing vital resources to support millions of refugees worldwide went on show at the Global Refugee Forum in Geneva,
Migrants & Refugees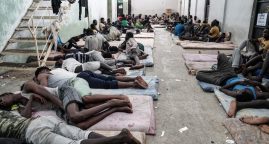 December 2017. Development is no longer the primary aim as aid is used to halt refugee arrivals, argue Marissa Quie and Hameed Hakimi.