Nigeria: Malteser International opens second centre providing relief to internally displaced persons
Article published on Sovereign Order of Malta website on 01/25/2019
Malteser International – the Order of Malta's worldwide relief agency – has opened a second office in Nigeria, in the northeastern town of Pulka, to address the needs of internally displaced persons. The new office will provide clean drinking water and improve the hygiene situation of thousands of people who have been displaced by the ongoing Boko Haram conflict.
The expansion is a response to the worsening security situation in the region which has, in recent weeks, seen repeated attacks, killings and kidnappings by Boko Haram and other armed groups. A strong military presence in Pulka has made the town a common destination for displaced persons and is now hosting some 50,000 people, including its approximately 20,000 inhabitants.
"Water shortages are a major concern now," says Lisa Schönmeier, Malteser International's Country Desk Officer for Nigeria. With temperatures well above 40 degrees the situation is quite critical. "Our objective is to help these people live in dignity even in this difficult situation," Schönmeier says.
Malteser International has been working in Nigeria since 2017. In the town of Maiduguri, the agency is providing clean water, distributing hygiene articles and constructing latrines. Violence and insecurity in the region continue to force people from their homes. Around 11 million people in the greater Lake Chad region are now dependent on humanitarian aid.
---
Related Articles
Humanitarian Aid & International Solidarity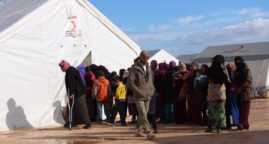 03/09/2018. After seven years, the unabated violence of the Syrian civil war continues to cause monumental suffering for millions of civilians in the Middle East.
LATEST NEWS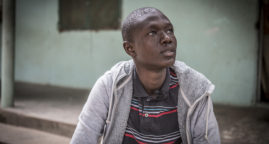 A four-part story explaining the struggle that migrants face in their journey to seek refuge and economic opportunity in Europe. Report between October to November 2017.
Trafficking in human beings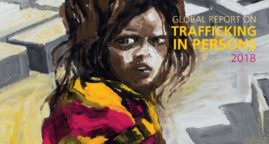 December 2018. The 2018 UNODC Global Report on Trafficking in Persons is the fourth of its kind mandated by the General Assembly through the 2010 United Nations Global Plan of Action to Combat Trafficking in Persons.