McKay Interview: Yves Daccord, Director-General ICRC
Article published on worldradio on 06/13/2019
On this week's Mckay Interview, Michael talks to Yves Daccord, the Director General of the International Committee of the Red Cross. The humanitarian organisation based in Geneva.
Michael and Yves discuss the organisation's work, how its changed over the last few years, the impact of new technology and are the Geneva Conventions, which underpin the ICRC's work, still valid in the 21st Century?
---
Related Articles
Humanitarian Aid & International Solidarity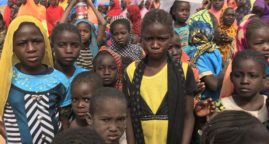 01/31/2019. Today, a colossal 120 million people globally need aid just to survive as a result of violence and conflict.
LATEST NEWS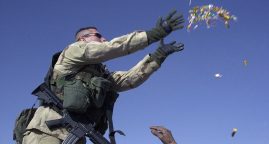 08/03/2017. Communities in some of the most dangerous corners of the world will be left without lifesaving aid because of countering violent extremism agendas. Millions of people living in countries facing famine may be hardest hit.
LATEST NEWS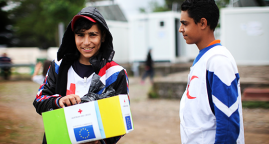 09/13/2016. The €348 million Emergency Social Safety Net (ESSN) project is the largest humanitarian grant ever made by the European Commission.