International community meets in Geneva to set course for future humanitarian action
10/13/2015. A lengthy consultation process will culminate in a meeting of the international community in Geneva from 14 to 16 October 2015 with the aim of defining the principles of tomorrow's humanitarian action. The discussions will serve as a basis for the World Humanitarian Summit planned for May 2016 in Istanbul. The need to place the victims of disasters and conflict at the centre of all humanitarian action is a top priority.
The Global Consultation in Geneva will mark the end of an intensive process of regional and thematic consultations conducted across 151 countries in 2014 and 2015. It is particularly significant in the context of the United Nations adopting the new 2030 Sustainable Development Agenda.
Read the article on the Swiss Confederation website
---
Related Articles
Humanitarian Aid & International Solidarity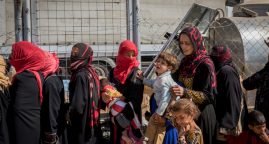 10/17/2016. UN High Commissioner for Refugees Filippo Grandi said the protection of civilians is key to Iraq's future and should be foremost in the government's strategy.
LATEST NEWS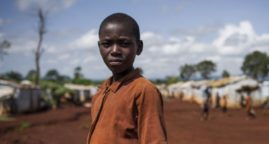 These 10 crises and trends will help shape our coverage in 2019. Here's why they have our attention and should demand yours.
Humanitarian Aid & International Solidarity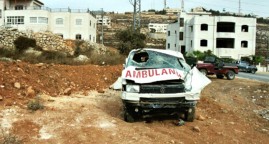 01/21/2015. The United Nations General Assembly passed what may become a landmark resolution calling for concerted and specific actions by States to protect health workers from violence.