ICC's first cultural destruction trial to open in The Hague
War crimes trial of Ahmad al-Faqi al-Mahdi, accused of destroying mausoleums in Timbuktu, has begun.
The international criminal court's first war crimes trial for destruction of cultural monuments opens this week against a jihadi leader accused of demolishing ancient mausoleums in Timbuktu. Ahmad al-Faqi al-Mahdi is accused of levelling medieval shrines, tombs of Sufi saints and a mosque dating back to the 15th century that formed part of the Unesco world heritage site in the northern Malian city.
Destruction of cultural heritage is not a second-rate crime. It's part of an atrocity to erase a people. Mark Ellis, chief executive of the International Bar Association, specialises in war crimes cases.
Faqi, a local ethnic Tuareg, is accused of directing attacks on 10 ancient mud-brick buildings in June and July 2012. One of the desecrated sites was the Sidi Yahya mosque, built in 1440 when Timbuktu was a regional centre for learning. It contained Prof Sidi Yahya's mausoleum.
Welcoming Faqi's transfer to The Hague last September, the chief prosecutor Bensouda said the people of Mali "deserve justice for the attacks against their cities, their beliefs and their communities".
"The charges we have brought against Ahmad al-Faqi al-Mahdi involve most serious crimes," she said. "They are about the destruction of irreplaceable historic monuments, and they are about a callous assault on the dignity and identity of entire populations, and their religious and historical roots."
Learn More 
-> Read the full article on The Guardian website
-> UNESCO and ICRC partner on the protection of culture heritage in the event of armed conflict
-> Cultural property must be protected in times of war – Q&A
---
Related Articles
Diplomacy & Mediations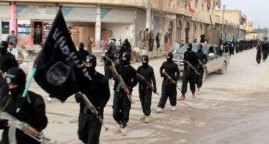 02/12/2016. Adopting a procedural draft resolution, the 193-nation Assembly welcomed Secretary-General Ban Ki-moon's initiative but decided to "give further consideration" to the plan
Diplomacy & Mediations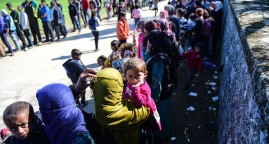 04/06/2016. The refugee crisis poses an existential threat to Europe. It would be irresponsible to allow the EU to disintegrate without utilizing all the resources it has at its disposal.
LATEST NEWS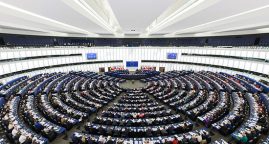 12/14/2016. Deputees advocate a more realistic strategy on Russia and a "less for less" policy towards countries that try to throw democracy into reverse.