Five key challenges for new UN refugee chief
Filippo Grandi arrived in Geneva this week to begin his five-year term as head of the UN's refugee agency.
Unlike many of his predecessors, he is not a former politician. Instead, he has had a long career with the UN, including a stint as head of UNRWA, the agency for Palestinian refugees. His experience in the humanitarian and refugee sectors made him a popular insider's choice for the role of High Commissioner, but he will also need considerable diplomatic skills to be effective as UNHCR's chief fundraiser and refugee advocate at such a crucial time in the agency's history.
Here are five of the greatest challenges likely to preoccupy him in the coming months:
Providing protection and support to more than 60 million forcibly displaced people
Dealing with protracted displacement
Doing more with less
Threats to refugee protection posed by growing security concerns
Addressing root causes of displacement
Read the full article on Irinnews
---
Related Articles
Diplomacy & Mediations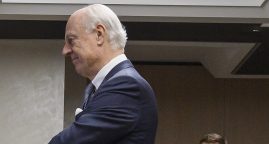 02/26/2017. Staffan de Mistura wanted productive talks that relaunch the process towards a political solution to end the six-year war.
LATEST NEWS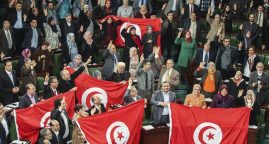 02/01/2017. The Arab world is home to 5% of the global population, but accounts for half of all terrorist attacks. With poverty outpacing the growth in numbers of young people and democracy crushed, a revolt could re-emerge.
Diplomacy & Mediations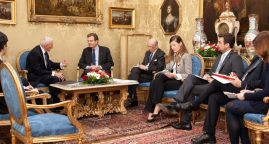 04/04/2017. William Lacy Swing, Director General of the OIM, was received in the Magistral Palace by Albrecht Boeselager. One of the key elements of the meeting was the difficult situation in Libya.