'Enduring dilemmas' of speaking out – Red Cross director
Interview published on BBC website on 06/05/2017
Director of Operations for the International Committee of the Red Cross (ICRC), Pierre Krahenbuhl, has told Stephen Sackur about the difficulties faced by humanitarian organisations when carrying out their roles in the midst of modern conflicts.
Asked about the dangers of the organisation remaining neutral, Mr Krahenbuhl said there are "enduring dilemmas" for the ICRC to find a balance between publicly denouncing a place of detention or an attack on people and preserving trust between all parties so they can continue to help people.
Click on the picture to watch the video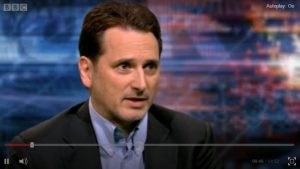 ---
Related Articles
Humanitarian Aid & International Solidarity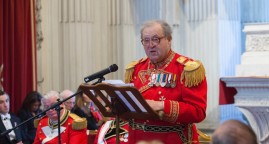 01/12/2016. The Grand Master Fra' Matthew Festing received the Diplomatic Corps accredited to the Sovereign Order of Malta for the traditional audience of the beginning of the new year.
LATEST NEWS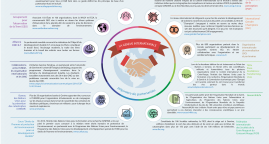 01/18/2017. Showing remarkable consensus in a period of uncertainty and of questioning the multilateral system, last year our global leaders adopted the most ambitious set of new policy frameworks that form our collective roadmap for the future.
Trafficking in human beings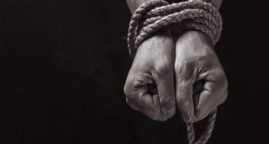 Article published on Vatican news website on 07/30/2018 by Francesca Merlo July 30th marks the annual World Day Against Trafficking