'Enduring dilemmas' of speaking out – Red Cross director
Interview published on BBC website on 06/05/2017
Director of Operations for the International Committee of the Red Cross (ICRC), Pierre Krahenbuhl, has told Stephen Sackur about the difficulties faced by humanitarian organisations when carrying out their roles in the midst of modern conflicts.
Asked about the dangers of the organisation remaining neutral, Mr Krahenbuhl said there are "enduring dilemmas" for the ICRC to find a balance between publicly denouncing a place of detention or an attack on people and preserving trust between all parties so they can continue to help people.
Click on the picture to watch the video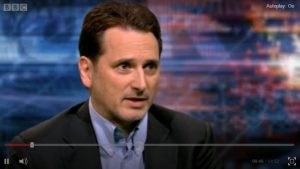 ---
Related Articles
Humanitarian Aid & International Solidarity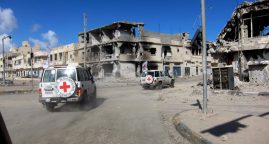 10/05/2017. Recently appointed head of the GCSP Crisis Management Cluster, David Horobin has a lifetime of experience on the frontlines of complex emergencies.
Humanitarian Aid & International Solidarity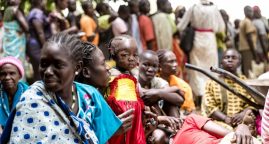 04/11/2017. The Lack of money is pushing the humanitarian crisis ever closer in Yemen, Nigeria, and South Sudan,
Natural catastrophes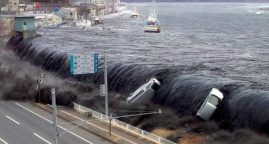 10/31/2016. The key to humanitarian effectiveness