Central African Republic: Hundreds of families torn apart by conflict
03/18/2015. Hundreds of people in the Central African Republic have no news of their loved ones following the conflict and other armed violence in the country. The ICRC, working closely with the Central African Red Cross Society, is pursuing its efforts to help these people trace and contact their relatives.
"While the conflict and other violence persists, this problem is unlikely to be resolved any time soon," said Ahmed Berrad, who runs the ICRC's protection activities in the Central African Republic.
Read the article on the ICRC website 
---
Related Articles
LATEST NEWS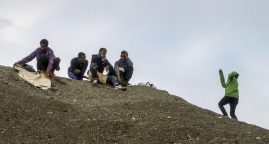 09/15/2017. Three in four (75%) in 25 countries around the world believe that immigration has increased in their country over the last five years, according to new data from the Ipsos Global @dvisor survey.
Migrants & Refugees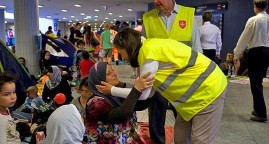 02/01/2016. Deciphering the workings of the current phenomenon and future waves of immigration that Europe will face in the coming years.
LATEST NEWS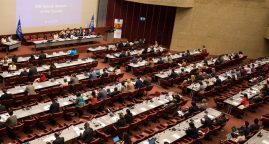 07/01/2016. Member States of the International Organization decided that IOM should join the United Nations system as a related organization.