"Art of Peace: Secrets and Treasures of Diplomacy"
Jean-Marc Ayrault, Minister of Foreign Affairs and International Development, inaugurated the "Art of Peace: Secrets and Treasures of Diplomacy" exhibition on October 18 at 7:00 pm at the Petit Palais, together with Bruno Julliard, First Deputy Mayor of Paris and Chair of Paris Musées, and Christophe Léribault, Director of the Petit Palais.
This exhibition, jointly organized by the Quai d'Orsay and the Petit Palais, will trace the history of France's international relations from the Middle Ages to the present day through archival documents.
Around a hundred treaties and exceptional documents from the diplomatic archives will be unveiled to the public for the first time. They will echo works of art, inviting reflection on France's pursuit of peace throughout the centuries
This exhibition, which take place from October 19, 2016, to January 15, 2017, seeks to make the diplomatic archives accessible to the general public.
---
Related Articles
LATEST NEWS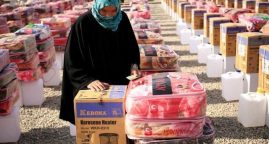 01/13/2017. Unfortunately, the international community is increasingly unable to finance these growing needs
Diplomacy & Mediations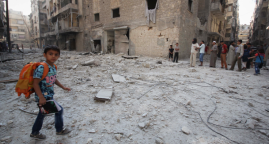 12/04/2015. In anticipation of a resumption of diplomatic talks – whose outcome remains highly uncertain – the actors in the field, in all the camps, are trying to advance their pawns.
LATEST NEWS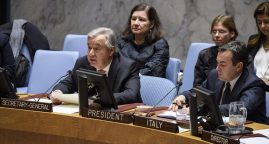 11/21/2017. Slavery and other such egregious abuses of human rights have no place in the 21st century