Afghanistan: Six ICRC staff members killed and two unaccounted for in attack
Aricle published on ICRC website on 02/08/2017
Six staff members of the International Committee of the Red Cross (ICRC) have been shot and killed in Afghanistan. Two staff members are unaccounted for.
The team, composed of three drivers and five field officers, was on its way to deliver much-needed livestock materials in an area south of the town of Shibergan in Jawzan province. Their convoy was attacked by unknown armed men.
"This is a despicable act. Nothing can justify the murder of our colleagues and dear friends," said the head of the ICRC delegation in Afghanistan, Monica Zanarelli. "At this point, it's premature for us to determine the impact of this appalling incident on our operations in Afghanistan. We want to collect ourselves as a team and support each other in processing this incomprehensible act and finding our two unaccounted for colleagues," said Mrs Zanarelli
"We condemn in the strongest possible terms what appears to be a deliberate attack on our staff. This is a huge tragedy. We're in shock," said the president of the ICRC, Peter Maurer.
"These staff members were simply doing their duty, selflessly trying to help and support the local community. Our thoughts are with the families and loved ones of our colleagues killed and those unaccounted for," said Mr Maurer.
It is not yet clear who carried out the attack or why.
---
Related Articles
Humanitarian Aid & International Solidarity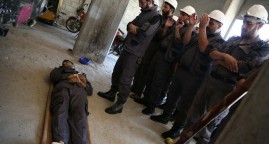 03/20/2016. The non-sectarian group was officially formed in 2014 and now has 3,000 volunteers, describing itself as the largest civil society organization
Humanitarian Aid & International Solidarity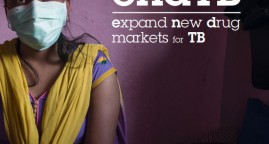 03/19/2015. International organizations Partners In Health (PIH), Médecins Sans Frontières (MSF), Interactive Research and Development (IRD) and their financial partner UNITAID will start in April the endTB project, a partnership aimed at radically changing the management of multidrug-resistant tuberculosis (MDR-TB).
Natural catastrophes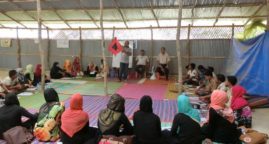 04/19/2018. Malteser International is supporting efforts at building response capacities on the ground in preparation for the impending disaster.