A framework to underpin action to prevent violence against women
Violence against women is one of the most pervasive human rights violations in the world, rooted in gender inequality, discrimination and harmful cultural and social norms. It is also increasingly recognized as a public health issue that adversely affects the health of women. It is estimated that approximately 35 per cent of women worldwide have experienced intimate partner physical and/or sexual violence or non-partner sexual violence in their lifetime (WHO, 2013). The prevalence and serious impacts of this violence make it one of the most significant issues to be addressed in our time.
Due to sustained efforts by the women's movement, governments and other stakeholders, the issue of violence against women is now positioned as a priority on global human rights, health and development agendas. The elimination of all forms of violence against women and girls and of all harmful practices are now part of the 2030 Agenda for Sustainable Development, and included as specific targets (i.e. targets 5.2 and 5.3) in the Sustainable Development Goals, providing a strong mandate for moving forward. Many of the responses to date to violence against women have focused primarily on intervening with affected individuals after the violence has occurred. Such strategies are essential to mitigate the devastating mental, physical, social and economic effects for women experiencing violence, ensure justice and accountability, and prevent its recurrence. It is important to continue to improve these responses. At the same time, there is also an increasing need to address the broader factors that contribute to prevalence at a population level, and to implement programmes that prevent such violence from occurring in the first place.
---
---
---
Related Articles
Migrants & Refugees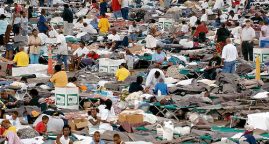 11/08/2017. The number of disaster displacements amounted to 25.3 million, according to figures released by the Norwegian Refugee Council.
LATEST NEWS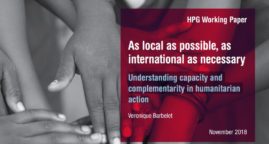 November 2018. Understanding capacity and complementarity in humanitarian action
Humanitarian Aid & International Solidarity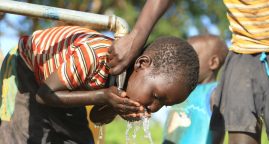 08/09/2017. The civil war in South Sudan has taken its toll on neighboring country Uganda. The number of South Sudanese refugees in Uganda has now reached the million mark.