VOA Documentary: Displaced
Article published on Voice Of America on 11/15/2018
One year after nearly one million Rohingya Muslims were forcibly evicted from Myanmar, VOA contributor Greta Van Susteren and a camera crew went behind the walls of the Kutupalong refugee camp in Bangladesh to hear their stories of murder and rape. Although "safe" in Bangladesh, she found them depressed, isolated, prevented from attending school or working, and a target for violent extremists and human traffickers.
As the Bangladesh monsoon season hit, the crew encountered potentially disastrous landslides and an infrastructure struggling to keep up with the need for food, supplies, and medicines. But they also found stories of hope, as well.
---
Related Articles
Migrants & Refugees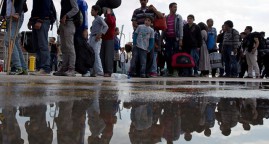 10/08/2015. Archbishop Tomasi considered that the international community can not remain passive in front of the drama being played out in the Mediterranean area.
Humanitarian Aid & International Solidarity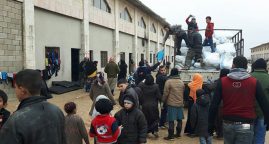 01/26/2017. "We need to be allowed to pass – not as a favour but as a right – and safely." he said.
Humanitarian Aid & International Solidarity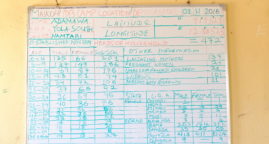 09/26/2018. Private sector actors can play a major role given their unique expertise, capacities, resources, and networks.