VOA Documentary: Displaced
Article published on Voice Of America on 11/15/2018
One year after nearly one million Rohingya Muslims were forcibly evicted from Myanmar, VOA contributor Greta Van Susteren and a camera crew went behind the walls of the Kutupalong refugee camp in Bangladesh to hear their stories of murder and rape. Although "safe" in Bangladesh, she found them depressed, isolated, prevented from attending school or working, and a target for violent extremists and human traffickers.
As the Bangladesh monsoon season hit, the crew encountered potentially disastrous landslides and an infrastructure struggling to keep up with the need for food, supplies, and medicines. But they also found stories of hope, as well.
---
Related Articles
Humanitarian Aid & International Solidarity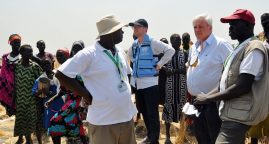 03/10/2017. We are facing the largest humanitarian crisis since the creation of the UN," UN Emergency Relief Coordinator.
Humanitarian Aid & International Solidarity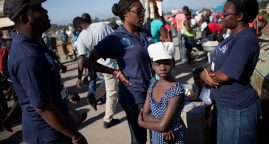 12/21/2016. According to a new report from the United Nations Office on Drugs and Crime (UNODC), the vast majority of all human trafficking victims – some 71 per cent – are women and girls and one third are children.
LATEST NEWS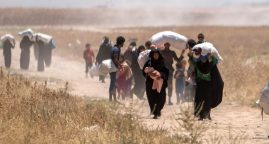 09/19/2016. Peter Maurer said that it is too often violence that leads to the massive displacement of people.