VOA Documentary: Displaced
Article published on Voice Of America on 11/15/2018
One year after nearly one million Rohingya Muslims were forcibly evicted from Myanmar, VOA contributor Greta Van Susteren and a camera crew went behind the walls of the Kutupalong refugee camp in Bangladesh to hear their stories of murder and rape. Although "safe" in Bangladesh, she found them depressed, isolated, prevented from attending school or working, and a target for violent extremists and human traffickers.
As the Bangladesh monsoon season hit, the crew encountered potentially disastrous landslides and an infrastructure struggling to keep up with the need for food, supplies, and medicines. But they also found stories of hope, as well.
---
Related Articles
LATEST NEWS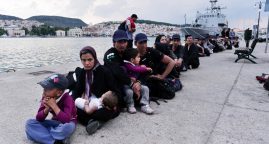 11/17/2016. Here are a few of the most influential post-truths about migration and refugees, and the facts that contradict them.
Trafficking in human beings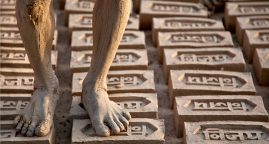 Modern slavery is all around us, but most people don't even realize it. Learn the truth about these common myths and then sign up to help end modern slavery for good.
LATEST NEWS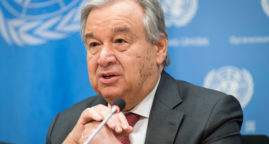 04/02/2020. António Guterres said during his main annual press conference at UN Headquarters