VOA Documentary: Displaced
Article published on Voice Of America on 11/15/2018
One year after nearly one million Rohingya Muslims were forcibly evicted from Myanmar, VOA contributor Greta Van Susteren and a camera crew went behind the walls of the Kutupalong refugee camp in Bangladesh to hear their stories of murder and rape. Although "safe" in Bangladesh, she found them depressed, isolated, prevented from attending school or working, and a target for violent extremists and human traffickers.
As the Bangladesh monsoon season hit, the crew encountered potentially disastrous landslides and an infrastructure struggling to keep up with the need for food, supplies, and medicines. But they also found stories of hope, as well.
---
Related Articles
Humanitarian Aid & International Solidarity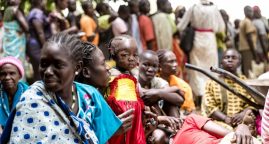 04/11/2017. The Lack of money is pushing the humanitarian crisis ever closer in Yemen, Nigeria, and South Sudan,
LATEST NEWS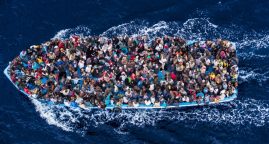 12/21/2017. There is no sure way of predicting where the next refugee crisis will come from, but some strong policy trends have emerged.
LATEST NEWS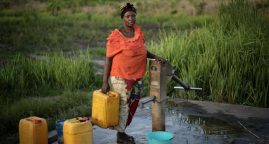 2017 Global Report on Internal Displacement (GRID) published on 05/22/2017. "In 2016, one person every second was forced to flee their home inside their own country.