VOA Documentary: Displaced
Article published on Voice Of America on 11/15/2018
One year after nearly one million Rohingya Muslims were forcibly evicted from Myanmar, VOA contributor Greta Van Susteren and a camera crew went behind the walls of the Kutupalong refugee camp in Bangladesh to hear their stories of murder and rape. Although "safe" in Bangladesh, she found them depressed, isolated, prevented from attending school or working, and a target for violent extremists and human traffickers.
As the Bangladesh monsoon season hit, the crew encountered potentially disastrous landslides and an infrastructure struggling to keep up with the need for food, supplies, and medicines. But they also found stories of hope, as well.
---
Related Articles
LATEST NEWS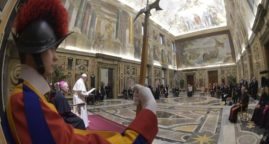 13/12/2018. Pope Francis receives ten new Ambassadors and confirms the Church's commitment to proposing concrete solutions to humanitarian problems.
Humanitarian Aid & International Solidarity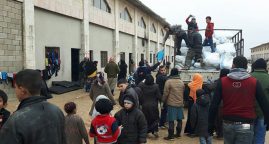 01/26/2017. "We need to be allowed to pass – not as a favour but as a right – and safely." he said.
Diplomacy & Mediations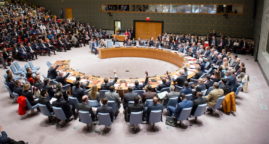 04/30/2019. To overcome dysfunction and retain credibility, the council's members should prioritise the few cases where international cooperation is still possible.