VOA Documentary: Displaced
Article published on Voice Of America on 11/15/2018
One year after nearly one million Rohingya Muslims were forcibly evicted from Myanmar, VOA contributor Greta Van Susteren and a camera crew went behind the walls of the Kutupalong refugee camp in Bangladesh to hear their stories of murder and rape. Although "safe" in Bangladesh, she found them depressed, isolated, prevented from attending school or working, and a target for violent extremists and human traffickers.
As the Bangladesh monsoon season hit, the crew encountered potentially disastrous landslides and an infrastructure struggling to keep up with the need for food, supplies, and medicines. But they also found stories of hope, as well.
---
Related Articles
LATEST NEWS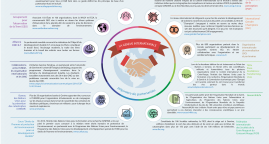 01/18/2017. Showing remarkable consensus in a period of uncertainty and of questioning the multilateral system, last year our global leaders adopted the most ambitious set of new policy frameworks that form our collective roadmap for the future.
LATEST NEWS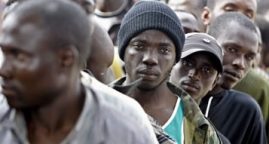 04/11/2017. Over the past weekend, IOM staff in Niger and Libya documented shocking events on North African migrant routes, which they have described as 'slave markets' tormenting hundreds of young African men bound for Libya.
Humanitarian Aid & International Solidarity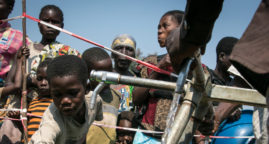 03/09/2018. The United Nations migration agency is hoping that the upcoming donor pledging conference for the humanitarian crisis in the Democratic Republic of the Congo (DRC) will generate more financial support to cope with a spike in the number of people displaced by violence.