Humanitarian Principles: 50 years after their adoption, myth or effectiveness?
10/14/2015. This video (in french), produced by the ICRC's delegation in France, raises the issue: 50 years later, humanitarian principles they still reflect a philosophy or is it that this philosophy is exceeded?
To answer this question :
Pascal Daudin, Senior Advisor, humanitarian policy and ICRC
Brauman, director of studies at the MSF Foundation, associate professor at the Institute of Political Studies (IEP)
Françoise Fromageau, physician, National Secretary, CRF
Celine Jurgensen, Deputy Director Human Rights and Humanitarian Affairs, NUOI, MAE
Ryfman Philippe, lawyer, teacher – Honorary Research Associate Paris 1
---
Related Articles
Diplomacy & Mediations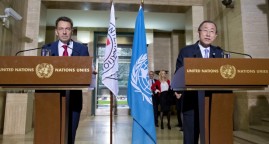 10/31/2015. Ban Ki-moon and Peter Maurer, have issued an unprecedented joint warning about the impact of today's conflicts on civilians and appealed for urgent and concrete action to address human suffering and insecurity.
LATEST NEWS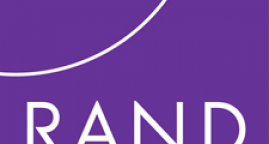 09/01/2016. Thinking Through the Unthinkable
Diplomacy & Mediations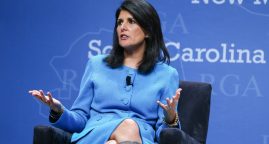 03/30/2017. The Ambassador discusses the United States' goals for its term as president of the UN Security Council in April, and outlines her plans to highlight human rights and to assess current UN peacekeeping missions.