UNOG Annual Report 2016
Article published on UNOG website on 03/10/2017
2016 was a momentous year for the United Nations as the Organization supported Member States in their implementation of the 2030 Agenda for Sustainable Development, our collective roadmap to a safer, fairer and more sustainable planet.
While events in 2016 tested the United Nations and its partners, the year also proved that international collaboration lives on. The Paris Agreement was signed by a record number of Member States and entered into force less than one year after its signing. The same enthusiasm spurred Member States and civil society to adopt the Agenda 2030 and its call for global solidarity.
The world has met on the banks of Lake Geneva for over 150 years to tackle its most challenging problems. The United Nations Office at Geneva is at the heart of "International Geneva", bringing together a unique mix of actors and providing the critical support necessary for constructive dialogue, innovative thinking and concerted action.
---
Related Articles
LATEST NEWS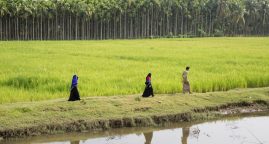 03/10/2017. "The EU and IOM share the view that no country can effectively address migration alone" William Lacy Swing
Migrants & Refugees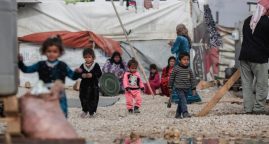 02/27/2017. Most of the 3.2 million who were driven from their homes in the first half of 2016 found shelter in low or middle income countries.
Humanitarian Aid & International Solidarity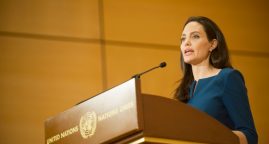 03/15/2017. Delivered at the Sergio Vieira de Mello Annual Lecture, in Geneva, Switzerland