The Pentagon's top officer meets with generals from Turkey and Russia to discuss Syria operations.
Article published on Washington Post website on 03/07/2017 by Dan Lamothe
The Pentagon's top general met  with his counterparts from Turkey and Russia, a new step in exploring how military operations by the three countries will occur in increasingly tight quarters in Syria.
The meeting between Marine Gen. Joseph F. Dunford Jr., chairman of the Joint Chiefs of Staff; Russian Gen. Valeriy Gerasimov; and Turkish Gen. Hulusi Akar occurred in Antalya, Turkey, said Navy Capt. Greg Hicks, a spokesman for the chairman. The meeting, held at Turkey's invitation, focused on security issues in Iraq and Syria, and "the fight against all terrorist organizations in Syria with an effort to wage a more effective fight" against them, Hicks said.
It marks the second meeting in a month between Dunford and Gerasimov. Before, the two officers had not met face-to-face since 2014, when the United States broke off most contact between the U.S. and Russian militaries after Moscow launched military operations in Ukraine and annexed that country's Crimean Peninsula as its own. But senior U.S. military officials have called for increased talks between Russia and the United States to "deconflict" operations and make sure that there are no collisions between U.S. and Russian aircraft. That has become more urgent as both countries increasingly focus on overlapping sections of Syria.
Turkey's inclusion in the meeting comes as its military moves farther south into Syria from Turkish territory. Turkish-backed forces last month took over the Syrian city of al-Bab from Islamic State militants and have carried out numerous airstrikes in the region.
Under a framework established in 2015, a U.S. colonel in Qatar and a Russian counterpart in Syria discuss the locations of operations their countries are carrying out in Syria without sharing any intelligence. The agreement was reached between the United States and Russia after Syria allowed the Russians to establish an air base on its western coastline to launch airstrikes against opposition forces in Syria in support of President Bashar al-Assad's regime.
Senior U.S. military officials and the Obama administration last year discussed establishing a new channel for communicating with Russia about Syria, but Defense Secretary Ashton B. Carter opted to not make any change at the time. One of the concerns was that it might look as if the United States and Russia were carving up sections of Syrian airspace, essentially collaborating. Administration officials also were not convinced it was necessary when U.S. generals already could consult with senior civilian defense officials in cases where there were difficulties with the Russians.
Defense Secretary Jim Mattis has thus far expressed skepticism about expanding cooperation between the U.S. military and Russia in Syria. During a Feb. 16 visit to the North Atlantic Treaty Organization in Brussels, he said Russia must "prove itself" first.
---
Related Articles
Humanitarian Aid & International Solidarity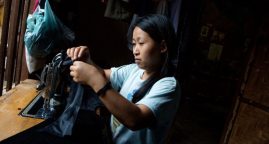 06/20/2017. "Together we were determined to reset our ways of working and refocus our efforts on achieving humanitarian gains" Peter Maurer.
LATEST NEWS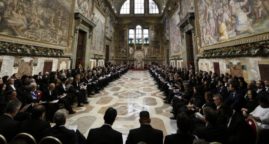 Pope Francis held on 8 January 2018 his greetings to the diplomatic corps in the Royal Hall of the Vatican Apostolic Palace.
LATEST NEWS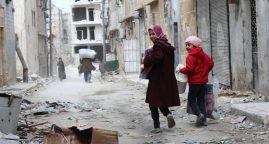 04/27/2017. Turkish authorities have detained 15 staff of a US NGO working on Syria relief operations – the latest in a series of moves restricting humanitarian aid groups in the country.