Record $10 billion pledged in humanitarian aid for Syria at UN co-hosted conference in London
An international conference on war-torn Syria in London pledged a record $10 billion after United Nations Secretary-General Ban Ki-moon laid out three main objectives: raising $7 billion in immediate humanitarian aid, mustering long-term support, and protecting civilians.
"Never has the international community raised so much money on a single day for a single crisis," he told a news briefing at the end of the day-long conference, co-hosted by the UN and the Governments of the United Kingdom, Kuwait, Germany and Norway.
In an opinion piece issued ahead of the opening of the Conference, the UN Special Envoy for Global Education, Gordon Brown, said that "perhaps the answer we need – and the bold plan we want – can be found 70 years in the past.," and called for a massive scale-up of resources and actions similar to post-War 'Marshall Plan' to address the chaos of 12 million Syrians displaced from their homes.
Read the article on the UN website
---
Related Articles
Humanitarian Aid & International Solidarity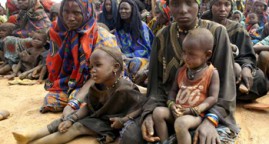 10/13/2015. The discussions will serve as a basis for the World Humanitarian Summit planned for May 2016 in Istanbul.
LATEST NEWS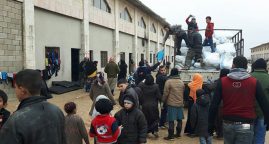 01/26/2017. "We need to be allowed to pass – not as a favour but as a right – and safely." he said.
Humanitarian Aid & International Solidarity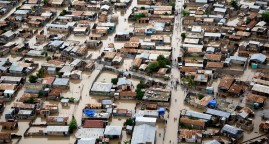 03/03/2016. The 7 High-Level Leaders' Roundtables will provide high-profile opportunities for every stakeholders to announce bold actions in support of the 5 core responsibilities.