Pope to Ambassadors: Proposing solutions in dialogue with Church
Article published on Vatican news website on 12/13/2018 
Pope Francis receives ten new Ambassadors accredited to the Holy See and confirms the Church's commitment to proposing concrete solutions to humanitarian problems in a spirit of constructive dialogue.
The ten new Ambassadors come from Switzerland, Malta, The Bahamas, Cabo Verde, Iceland, The Gambia, Qatar, Estonia, Turkmenistan, and Grenada. All of them are non-resident Ambassadors because their countries do not have an established Embassy to the Holy See in Rome.
They presented their letters of credence, or diplomatic credentials, to the Pope during an audience in the Clementine Hall in the Vatican on Thursday. The Ambassadors from Turkmenistan and Grenada are the first to be accredited to the Holy See from their respective countries.
Learning lessons from the past
In his address, Pope Francis recalled that this year marks the 100th anniversary of the end of the First World War which his predecessor, Pope Benedict XV, called a "senseless slaughter". May the lessons learned from the two great wars of the twentieth century convince the world's people and their leaders of "the futility of armed conflict and the need to resolve conflicts through patient dialogue and negotiation", he said.
Respect for dignity and rights
The Pope also noted that 2018 marks the 70th anniversary of the adoption of the United Nations' Universal Declaration of Human Rights. This document "continues to guide the efforts of global diplomacy to secure peace in our world and to promote the integral development of each individual and all people", said Pope Francis. "Respect for human dignity and human rights", he continued, must inspire and direct our efforts to address the challenges of armed conflicts, poverty, discrimination, inequality, and the crisis of mass migration.
The Church's commitment
Addressing the Ambassadors, Pope Francis confirmed the Church's commitment to "working with every possible partner in a constructive dialogue aimed at proposing concrete solutions to this and other urgent humanitarian problems". That commitment, the Pope concluded, aims at "preserving human lives and dignity, alleviating suffering, and advancing an authentic and integral human development".
---
Related Articles
Humanitarian Aid & International Solidarity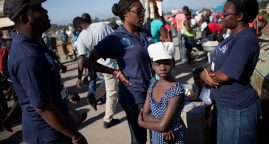 12/21/2016. According to a new report from the United Nations Office on Drugs and Crime (UNODC), the vast majority of all human trafficking victims – some 71 per cent – are women and girls and one third are children.
LATEST NEWS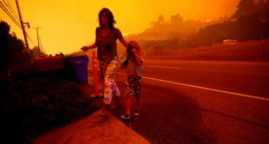 01/24/2019. The study showed that earthquakes and tsunamis claimed more lives than any other type of hazard.
LATEST NEWS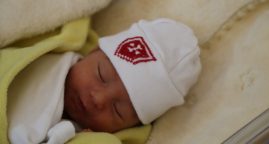 03/01/2020. "We will double our efforts to reach women wherever they might be".