Migration crisis: Africa and Europe summit in Malta
11/11/2015. At the summit of European and African leaders on migration crisis on Wednesday, November 11, in Malta, the European Union should demand more returns of migrants in exchange for the promise of more aid for development.
Europeans want to put pressure on Africa to limit the flow of migrants to the EU but they continue to respond piecemeal.
Read the full article on Vatican Radio (in french) 
---
Related Articles
LATEST NEWS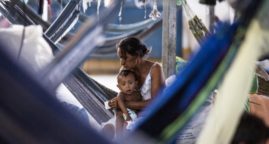 06/19/2019. This is the highest level that UNHCR, the UN Refugee Agency, has seen in its almost 70 years.
Migrants & Refugees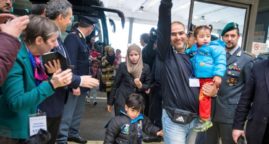 10/23/2017. An innovative private-public initiative involving faith-based communities and government is facilitating refugees enter Europe since 2015.
Migrants & Refugees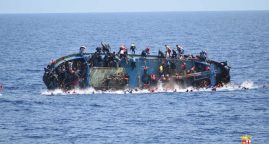 05/26/2016. The Italian Council for Refugees says the people smugglers who cram hundreds of migrants onto rickety boats that are obviously unseaworthy are akin to "mass murderers."