In Bangui, the pope wants to reconcile Christians and Muslims
11/30/2015. November 30 by visiting the central mosque in a landlocked area of the CAR capital, Pope Francis wanted to show that fraternity was still possible between Muslim and Christian communities.
"Christians and Muslims, we are brothers. We must see ourselves as such, behave as such," said the Pope
Read the full article (in french) on La Croix website
---
Related Articles
Culture & Religion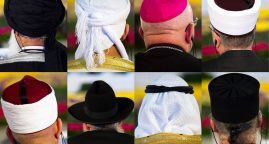 0/23/2017. "They can reach out to and influence large numbers of people," Adama Dieng, UN Special Adviser for Genocide Prevention.
Culture & Religion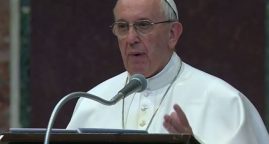 05/04/2016. By receiving the Charlemagne Prize 2016, Pope Francis praised Europe and called to promote its values.
LATEST NEWS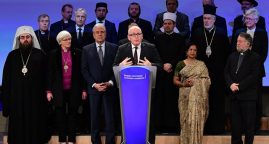 11/29/2016. The migrant crisis has undermined harmony within churches in Europe, a Catholic bishop has told a high-level EU summit.