Crisis news in 60 seconds: April 2019
Video published on International Rescue Committee website on 04/22/2019
This month, the International Rescue Committee's crisis news roundup looks at Zimbabwe in the wake of the disastrous Cyclone Idai; the rise of the second worst Ebola outbreak ever, in the Democratic Republic of Congo; and the challenges Central American asylum-seekers face at the U.S. border.
---
Related Articles
Humanitarian Aid & International Solidarity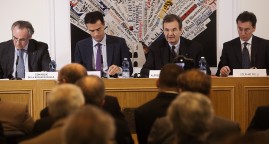 11/11/2015 . The press conference organised by the Order of Malta: challenges and prospects of the migratory phenomenon
Diplomacy & Mediations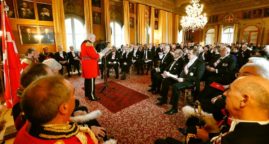 01/09/2018. "Today's occasion gives me the opportunity to retrace with you a full and demanding year, in which the Sovereign Order of Malta has had to contend with great and unprecedented humanitarian challenges…"
LATEST NEWS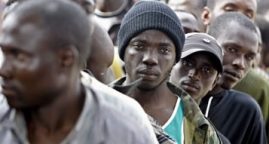 04/11/2017. Over the past weekend, IOM staff in Niger and Libya documented shocking events on North African migrant routes, which they have described as 'slave markets' tormenting hundreds of young African men bound for Libya.