Crisis news in 60 seconds: April 2019
Video published on International Rescue Committee website on 04/22/2019
This month, the International Rescue Committee's crisis news roundup looks at Zimbabwe in the wake of the disastrous Cyclone Idai; the rise of the second worst Ebola outbreak ever, in the Democratic Republic of Congo; and the challenges Central American asylum-seekers face at the U.S. border.
---
Related Articles
Migrants & Refugees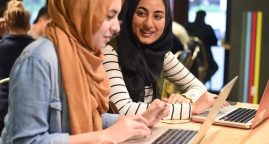 06/28/2017. As the largest wave of human displacement since World War II continues to unfold, an all-hands-on-deck response is required and must be scaled up.
Humanitarian Aid & International Solidarity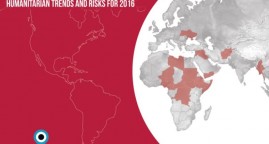 12/15/2015. ACAPS, The organization, based in Geneva has just published a report in English on the evaluation of risks and trends in humanitarian in 2016.
LATEST NEWS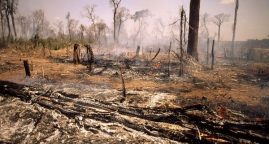 03/02/2017. Much of the world seems to be on edge. But one issue – one might say the most significant of them all – is being ignored or pushed aside: the environment.