A climate in crisis
Article published on oxfam website on 04/27/2017. A report by Tracy Carty
How climate change is making drought and humanitarian disaster worse in East Africa. 
Nearly eleven million people in Kenya, Ethiopia and Somalia are dangerously hungry and in need of humanitarian assistance. The worst drought-affected areas in Somalia are on the brink of famine.
There is growing scientific analysis suggesting that the impacts of current and recent droughts in East Africa are likely to have been aggravated by climate change. Climate change is not a distant, future threat. As this briefing explains, it is helping fuel this emerging catastrophe in which poverty, chronic malnutrition, weak governance, conflict, drought and climate change have combined to create a perfect storm.
Governments across the region and around the world need to take responsibility and provide humanitarian assistance to save lives now. Humanitarian aid needs to be coupled with longer term support to promote the resilience of pastoralists and smallholder food producers. Without global efforts to reduce emissions and to help the world's poorest people cope with the effects of climate change, this crisis will continue to repeat itself.
---
---
---
Related Articles
LATEST NEWS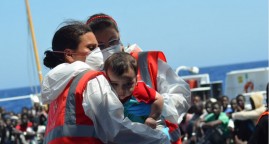 12/23/2015. The Grand Chancellor of the Order of Malta expressed on the migratory crisis in Europe.
Diplomacy & Mediations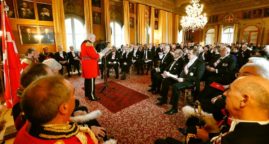 01/09/2018. "Today's occasion gives me the opportunity to retrace with you a full and demanding year, in which the Sovereign Order of Malta has had to contend with great and unprecedented humanitarian challenges…"
Humanitarian Aid & International Solidarity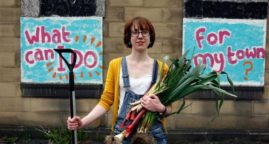 05/25/2020. Private generosity is on the rise. But while it can inspire state actors, it cannot replace them.