2019 global natural disaster assessment report
Article published on preventionweb website on 09/04/2020
This report systematically assessed the global natural disasters occurred in 2019 and over the last 30 years, and analyzed the ranking of China in Asia and worldwide, using Global Disaster Database (EM-DAT), China's disaster data, and data collected from the insurance industry.
The main conclusions had been drawn as follows (pp. 3-4):
In general, global natural disasters in 2019 were less severe;
The majority of global disasters in 2019 were caused by floods with smaller losses than the average for recent years;
2019 witnessed only a few earthquakes, which was rare in recent years;
The impact of bush fires was substantial;
Developing countries account for a large share of the losses, with the United States and Japan showing significant losses;
China's natural disasters losses were light overall but still ranked high in the world.
---
Related Articles
Diplomacy & Mediations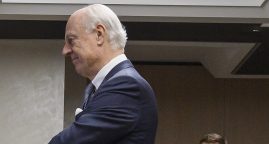 02/26/2017. Staffan de Mistura wanted productive talks that relaunch the process towards a political solution to end the six-year war.
Humanitarian Aid & International Solidarity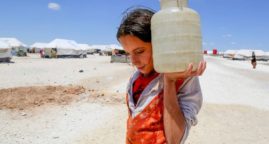 December 2017. Humanitarian needs remain staggering in terms of scale, severity and complexity.
LATEST NEWS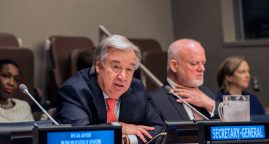 09/06/2017. António Guterres called for concrete action to protect the vulnerable