Humanitarian Principles: 50 years after their adoption, myth or effectiveness?
10/14/2015. This video (in french), produced by the ICRC's delegation in France, raises the issue: 50 years later, humanitarian principles they still reflect a philosophy or is it that this philosophy is exceeded?
To answer this question :
Pascal Daudin, Senior Advisor, humanitarian policy and ICRC
Brauman, director of studies at the MSF Foundation, associate professor at the Institute of Political Studies (IEP)
Françoise Fromageau, physician, National Secretary, CRF
Celine Jurgensen, Deputy Director Human Rights and Humanitarian Affairs, NUOI, MAE
Ryfman Philippe, lawyer, teacher – Honorary Research Associate Paris 1
---
Related Articles
LATEST NEWS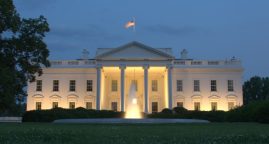 02/28/2017. The problem is that successful foreign policy is largely invisible. Sometimes, successful foreign policy even means keeping real victories quiet.
Diplomacy & Mediations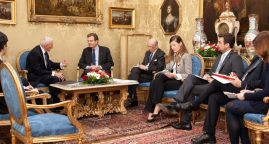 04/04/2017. William Lacy Swing, Director General of the OIM, was received in the Magistral Palace by Albrecht Boeselager. One of the key elements of the meeting was the difficult situation in Libya.
Diplomacy & Mediations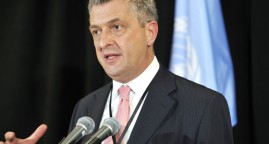 01/05/2016. Filippo Grandi will have to show considerable diplomatic skills to carry out its role as the main fundraiser and advocate for refugees.