Humanitarian Principles: 50 years after their adoption, myth or effectiveness?
10/14/2015. This video (in french), produced by the ICRC's delegation in France, raises the issue: 50 years later, humanitarian principles they still reflect a philosophy or is it that this philosophy is exceeded?
To answer this question :
Pascal Daudin, Senior Advisor, humanitarian policy and ICRC
Brauman, director of studies at the MSF Foundation, associate professor at the Institute of Political Studies (IEP)
Françoise Fromageau, physician, National Secretary, CRF
Celine Jurgensen, Deputy Director Human Rights and Humanitarian Affairs, NUOI, MAE
Ryfman Philippe, lawyer, teacher – Honorary Research Associate Paris 1
---
Related Articles
LATEST NEWS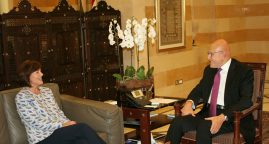 07/15/2016. "I assured the Prime Minister that, as Ambassador, I will work tirelessly to continue and expand our efforts to ensure a secure, stable, and prosperous Lebanon." Elizabeth H. Richard
Diplomacy & Mediations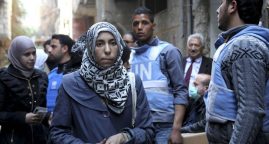 04/18/2017. "We must collectively draw strength from the letter and spirit of the Charter to better prevent armed conflict and sustain peace through development [by] ensuring effective protection of all human rights – civil, political, economic, social and cultural,"
LATEST NEWS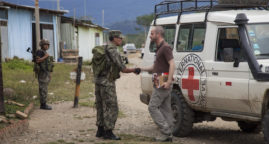 01/04/2018. Read Claude Bruderlein about current challenges in humanitarian negotiations in conflicts around the world.