UNHCR 2016 GLOBAL REPORT
UNHCR's Global Report presents a global overview of the work carried out by UNHCR in a given year to protect and improve the lives of tens of millions of forcibly displaced people: refugees, internally displaced people, returnees, stateless people and others of concern.
It highlights that year's achievements, as well as challenges faced by the organization and its partners in attempting to respond to multiple life-threatening crises and ever-growing humanitarian needs.
---
Related Articles
01/01/2018. António Guterres issues 'red alert,' urges world to come together in 2018 to tackle pressing challenges.
Humanitarian Aid & International Solidarity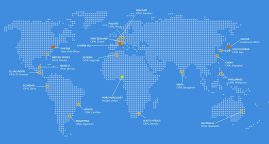 "This technology is very important for the work we do. UNOSAT analysis can prove very useful in complementing the various forms of human rights investigations". OHCHR's Deputy High Commissioner Flavia Pansieri.
Humanitarian Aid & International Solidarity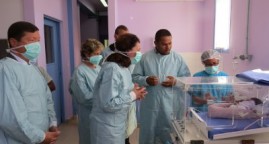 04/06/2016. Motherhood Sainte Fleur is a maternity managed by the French Order of Malta in Madagascar.