UNHCR 2016 GLOBAL REPORT
UNHCR's Global Report presents a global overview of the work carried out by UNHCR in a given year to protect and improve the lives of tens of millions of forcibly displaced people: refugees, internally displaced people, returnees, stateless people and others of concern.
It highlights that year's achievements, as well as challenges faced by the organization and its partners in attempting to respond to multiple life-threatening crises and ever-growing humanitarian needs.
---
Related Articles
Humanitarian Aid & International Solidarity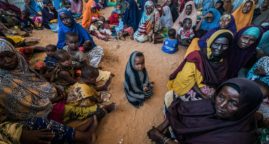 12/01/2017. 136 million people face urgent needs because of protracted conflicts, natural disasters, epidemics and displacement.
Humanitarian Aid & International Solidarity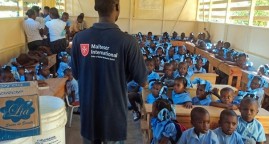 01/15/2015. The Grand Master of the Sovereign Order of Malta received the Diplomatic Corps Magistral Villa in Rome for the traditional exchange of vows.
LATEST NEWS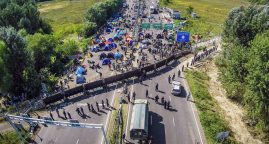 09/01/2016. The Croatian Government managed the transit of 650,000 migrants in late 2015 and early 2016.