Redesigning Humanitarian Action: Beyond the Crisis
Video on line on the World economic Forum on the 01/19/2017
Current humanitarian response no longer matches the reality of protracted conflict and large-scale displacement. What platforms and leadership commitments are required to enact better and sustainable humanitarian solutions?
This talk features some interesting insights from the ICRC President Peter Maurer, UN High Commissioner for Refugees Filippo Grandi and Mastercard CEO Ajay Banga.
---
Related Articles
Diplomacy & Mediations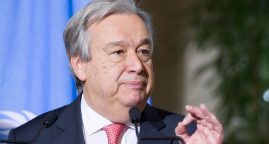 02/18/2017. "There are things that are obvious: the alignment of the sustainable and inclusive development with the sustaining peace agenda," said Mr. Guterres
Humanitarian Aid & International Solidarity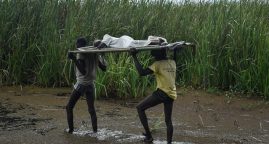 03/27/2017. Donors and UN agencies who agreed to provide at least one quarter of humanitarian aid funding "as directly as possible" to local NGOs are struggling to deliver on their pledge.
Humanitarian Aid & International Solidarity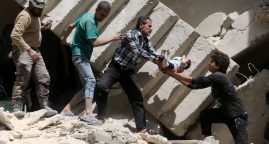 According to estimates, one in four civilians killed in 2016 was under the age of 18.