Redesigning Humanitarian Action: Beyond the Crisis
Video on line on the World economic Forum on the 01/19/2017
Current humanitarian response no longer matches the reality of protracted conflict and large-scale displacement. What platforms and leadership commitments are required to enact better and sustainable humanitarian solutions?
This talk features some interesting insights from the ICRC President Peter Maurer, UN High Commissioner for Refugees Filippo Grandi and Mastercard CEO Ajay Banga.
---
Related Articles
Diplomacy & Mediations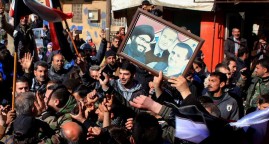 09/02/2016. For the international reporter of Le Figaro, the unity of Syria no longer exists and neither side can prevail over the other.
Diplomacy & Mediations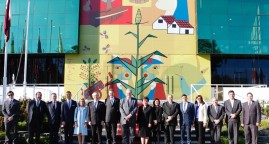 02/16/2016. In the Central American Integration System headquarters, Fra' Matthew Festing met the Secretary General.
Culture & Religion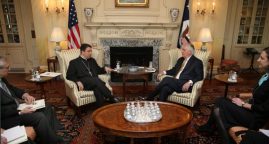 03.23.2017. The chairman of the U.S. bishops' Committee on International Justice and Peace met with Rex Tillerson for a policy-packed 35-minute conversation.