We CAN end hunger  but only if we end conflict
Article published on World Food Programme website on november 2017
The vicious cycle of conflict and hunger must be broken if we are to achieve a world where everyone has enough to eat.
Conflict forces millions of people to abandon their land, homes and jobs — putting them at risk of hunger or even famine.
At the same time, hunger may contribute to conflict when coupled with poverty, unemployment or economic hardship.
The message from the World Food Programme is simple: end the conflicts and we can end hunger.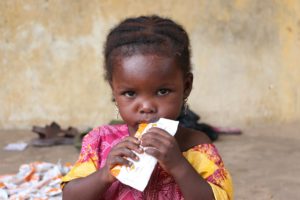 The devastating impact of conflict
YEMEN
The country is on the brink of famine with nearly 18 million people not knowing where their next meal is coming from. WFP is providing food assistance for those most urgently in need. Read more
BANGLADESH
Hundreds of thousands of people fleeing violence in Myanmar are facing food shortages. WFP has provided food (including rice, pulses and oil) to more than 700,000 people. Read more
SYRIA
Seven years of war mean an estimated 6.5 million people not having enough food. WFP is providing food assistance to 3 million people, having been forced to scale down from 3.8 million due to limited funding. Read more
NIGERIA
A total 5.2 million people are facing hunger in Borno, Yobe and Adamawa states. WFP has distributed food or — where markets are functioning — cash to more than a million people monthly in those states in 2017.
SOUTH SUDAN
25,000 people face 'famine conditions' in Western Bahr el Ghazal and Jonglei. WFP has provided food assistance to millions, including rations to over 16,000 people and special nutritious food to almost 3,500 children in Baggari in September. Read more
IRAQ
Since fighting started in Mosul in October last year, WFP has provided a regular lifeline of food assistance, reaching almost 1.9 million people within 72 hours of their arrival in camps and other areas. Read more
SOMALIA
More than three million people face dangerous levels of hunger, while the number of those on the brink of famine has doubled to 800,000 since February. WFP reached 2.2 million people in the worst-affected areas in August.
CENTRAL AFRICAN REPUBLIC
Violence has uprooted more than a million people. Renewed fighting in the southeast, compounded by bad roads, have made it difficult to reach many areas and forced WFP to reduce the distribution cycle in some places.
THE DEMOCRACTIC REPUBLIC OF THE CONGO (Kasai Region)
With 3.2 million people severely hungry in the Greater Kasai region, WFP is increasing emergency assistance to avert a humanitarian catastrophe. WFP and partners are providing rations containing cereals, pulses, vegetable oil and salt to those most at risk. Read more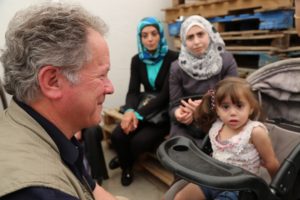 This inhumanity must stop
WFP Executive Director David Beasley (pictured, above left) has visited several countries affected by conflict since he took up office in April, including Bangladesh, Somalia, South Sudan, Nigeria and Yemen.
His message is clear:
"We have far too much violence and conflict, and that is why we have more people who are hungry and in need of assistance. I call on the people in power, the people with guns, to stop the fighting now.
"I saw [people's] wounds with my own eyes and I heard their stories with my own ears. They were frightened, hungry and malnourished after enduring a nightmare that most people cannot even imagine. If we are truly going to end hunger, we must stop this kind of inhumanity."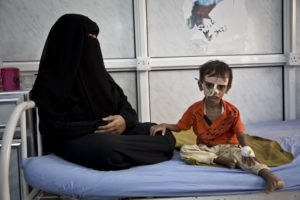 Funding needs
WFP needs up to US$6.8 billion this year to feed over 80 million people.
In Bangladesh for example we urgently need US$26.2 million to support one million people in Cox's Bazar region.
In Yemen our operations are little more than 50 percent funded.
Meanwhile shortages in South Sudan are mirrored in neighbouring countries where refugees have sought shelter, forcing WFP at times to cut rations in Uganda, Kenya and Ethiopia.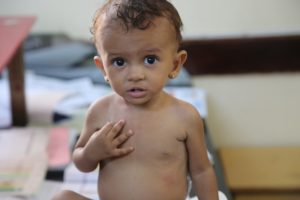 Number of people living in countries affected by conflict: 489 million

Number of stunted children in conflict-affected countries : 122 million out of 155 million

People living in countries affected by ongoing crises such as conflict are more than twice as likely to be undernourished than people elsewhere
---
Related Articles
Diplomacy & Mediations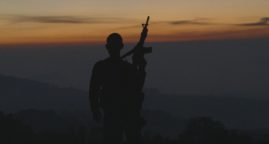 09/21/2018. Future conflicts will mostly be waged by drug cartels, mafia groups, gangs, and terrorists. It is time to rethink our rules of engagement.
Humanitarian Aid & International Solidarity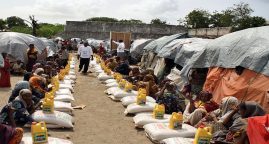 05/04/2017. A growing share of aid is spent by private firms, not charities.
LATEST NEWS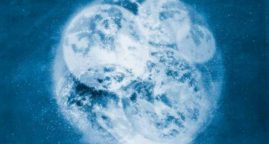 01/15/2019. The Global Risks Report 2019 is published against a backdrop of worrying geopolitical and geo-economic tensions.