The Atlas of Environmental Migration
May 2017 by Dina Ionesco, Daria Mokhnacheva, François Gemenne
As climate change and extreme weather events increasingly threaten traditional landscapes and livelihoods of entire communities the need to study its impact on human migration and population displacement has never been greater.
The Atlas of Environmental Migration is the first illustrated publication mapping this complex phenomenon. It clarifies terminology and concepts, draws a typology of migration related to environment and climate change, describes the multiple factors at play, explains the challenges, and highlights the opportunities related to this phenomenon.
Through elaborate maps, diagrams, illustrations, case studies from all over the world based on the most updated international research findings, the Atlas guides the reader from the roots of environmental migration through to governance.
In addition to the primary audience of students and scholars of environment studies, climate change, geography and migration it will also be of interest to researchers and students in politics, economics and international relations departments.
---
Related Articles
Migrants & Refugees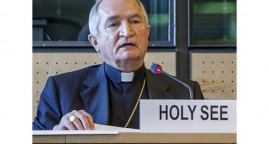 03/17/2015. Archbishop Silvano Tomasi has warned that unless efforts are made to protect millions of children caught up in the Syrian conflict they are at risk of becoming a lost generation.
LATEST NEWS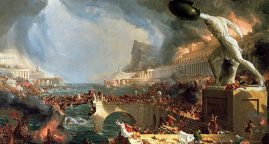 11/30/2016. Long before the November 2016 US elections, there were clear signals that multilateralism was in crisis. In fact, Donald Trump's election is just the continuation of a downward spiral that has been under way for some time.
Diplomacy & Mediations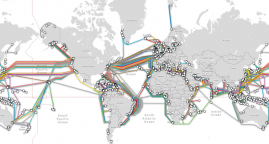 05/09/2017? Today, as The Economist argued, data is the new oil. It is at the core of modern developments, and is increasingly shaping political and economic lives.