Pope calls for peace in Syria and helping its people
06/06/2013. Peace for Syria, peace for the entire Middle East, insisted the Pope Francis to Catholic humanitarian organizations working in the region, met in the Vatican under the patronage of the Pontifical Council Cor Unum. Pope Francis noted the intentions of the international community to promote a dialogue for peace.
---
Related Articles
Culture & Religion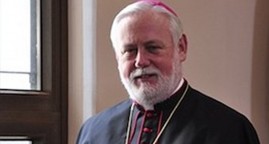 09/08/2015. Discover the intervention (in french) of Archbishop Paul Richard Gallagher, the Holy See's Secretary for Relations with States
LATEST NEWS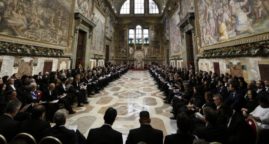 Pope Francis held on 8 January 2018 his greetings to the diplomatic corps in the Royal Hall of the Vatican Apostolic Palace.
Culture & Religion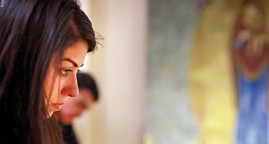 10/14/2015. His Holiness praised "those who show the world the scourge of persecution and suffering of Christians".