Hurricane Harvey floods Texas
Article published on Malteser International website on 08/29/2017
The US State of Texas is under water following Hurricane Harvey. Malteser International Americas and the U.S. Associations of the Order of Malta are currently preparing assessments in order to coordinate relief efforts to deliver help for the people affected by the disaster.
On Friday evening, Hurricane Harvey made landfall on coastal Texas as a category 4 storm, unleashing 215 km/h gale force winds and knocking down trees, toppling power poles and signs, and washing away homes. The disastrous path left by the worst tropical storm to hit Texas in 50 years has caused torrential rainfall and catastrophic flooding in Houston and other areas of the state. At least 10 people are reported to have died.
According to media reports, more than 30,000 residents are expected to be left temporarily homeless as a result of the surging floodwaters. The storm is also expected to slowly move northeast across the state of Louisiana. However, Houston is not out yet of the woods as rainfall is expected to continue.
---
Related Articles
Humanitarian Aid & International Solidarity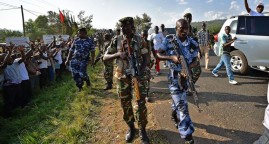 03/03/2016. The conflict ended in 2005 after a long process of peace, leaving a country mourns over 200 000 people. Today the unity is being methodically destroyed.
LATEST NEWS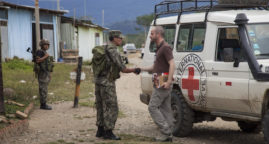 01/04/2018. Read Claude Bruderlein about current challenges in humanitarian negotiations in conflicts around the world.
Diplomacy & Mediations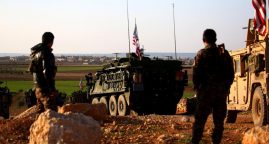 03/15/2017. Despite six years of incoherent policy, Western countries can still positively shape Syria's post-conflict settlement.