Hurricane Harvey floods Texas
Article published on Malteser International website on 08/29/2017
The US State of Texas is under water following Hurricane Harvey. Malteser International Americas and the U.S. Associations of the Order of Malta are currently preparing assessments in order to coordinate relief efforts to deliver help for the people affected by the disaster.
On Friday evening, Hurricane Harvey made landfall on coastal Texas as a category 4 storm, unleashing 215 km/h gale force winds and knocking down trees, toppling power poles and signs, and washing away homes. The disastrous path left by the worst tropical storm to hit Texas in 50 years has caused torrential rainfall and catastrophic flooding in Houston and other areas of the state. At least 10 people are reported to have died.
According to media reports, more than 30,000 residents are expected to be left temporarily homeless as a result of the surging floodwaters. The storm is also expected to slowly move northeast across the state of Louisiana. However, Houston is not out yet of the woods as rainfall is expected to continue.
---
Related Articles
Humanitarian Aid & International Solidarity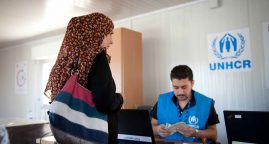 10/31/2016. The United Nations refugee agency announced its intention to double funds for cash-based assistance to refugees across the world by 2020.
LATEST NEWS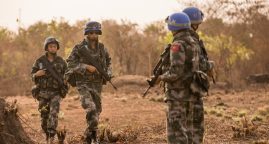 12/05/2016. … If Trump's America shrinks humanitarian support
LATEST NEWS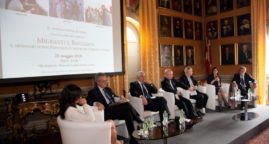 05/29/2018. The key theme of the conference was the Italian Relief Corps' ten years of medical assistance at sea, whose doctors and nurses were the first to embark on the vessels of the Italian authorities in the Mediterranean.