The Future of Humanitarian Response 2017
Article published on the World Economic Forum website on 02/14/2017
In 2015, the World Economic Forum began working with leaders from across sectors to develop a coherent conversation around humanitarian issues.
Since then, the Forum has brought together a select group of high-level representatives from governments, international organizations, private sector, civil society and media that are actively engaged in addressing humanitarian challenges.
The purpose of the group is to take the lead on shaping the humanitarian agenda by deepening and identifying new models of public-private collaboration, scale solutions, and build a common understanding on key challenges and opportunities that will disrupt the humanitarian system.
---
Related Articles
Humanitarian Aid & International Solidarity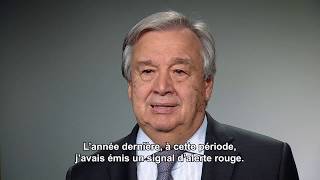 12/29/2018. Video message by United Nations Secretary-General António Guterres for 2019 New Year.
Natural catastrophes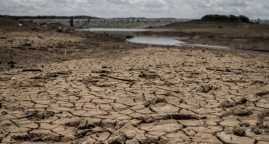 04/27/2017. How climate change is making drought and humanitarian disaster worse in East Africa.
Humanitarian Aid & International Solidarity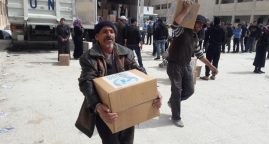 03/22/2017. Ten months on from the signature of a landmark agreement to reform emergency aid, critics worry that the process of translating 51 separate commitments into action is creating new layers of bureaucracy.