The Future of Humanitarian Response 2017
Article published on the World Economic Forum website on 02/14/2017
In 2015, the World Economic Forum began working with leaders from across sectors to develop a coherent conversation around humanitarian issues.
Since then, the Forum has brought together a select group of high-level representatives from governments, international organizations, private sector, civil society and media that are actively engaged in addressing humanitarian challenges.
The purpose of the group is to take the lead on shaping the humanitarian agenda by deepening and identifying new models of public-private collaboration, scale solutions, and build a common understanding on key challenges and opportunities that will disrupt the humanitarian system.
---
Related Articles
LATEST NEWS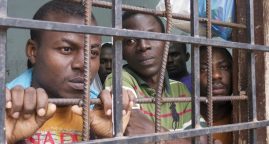 09/11/2017. There's no shortage of news on Libya's migration crisis, but there is a serious dearth of policy solutions.
Humanitarian Aid & International Solidarity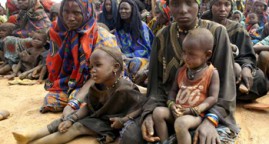 10/13/2015. The discussions will serve as a basis for the World Humanitarian Summit planned for May 2016 in Istanbul.
Diplomacy & Mediations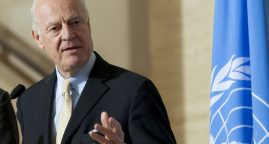 04/24/2017. We had the HTF (the Humanitarian Task Force) a moment ago and frankly one of the main issues which was raised was this horrific attack on the 15th of April