Diplomatie humanitaire et action humanitaire
02/10/2014. Intervention (en anglais) de Peter Maurer, Président du  Comité international de la Croix-Rouge (CICR).
L'évolution du contexte mondial dans lequel les acteurs humanitaires travaillent pose des défis profonds tant en termes de complexité des crises majeures que de leur impact sur les personnes touchées.
Prenant en considération ce contexte, le CICR, doit trouver les moyens de relever les défis tout en restant fidèle à ses principes humanitaires, notamment, humanité, de neutralité, impartialité et indépendance.
A l'occasion de cette Conférence, le CICR inaugure une série d'interventions à travers le monde sur les défis contemporains à relever afin de fonder des principes directeurs de l'action humanitaire, menant à la Conférence internationale de la Croix-Rouge et du Croissant-Rouge qui aura lieu à Genève en décembre 2015.
---
Related Articles
Diplomacy & Mediations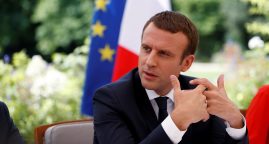 06/21/2017. In his first interview, Emmanuel Macron sets out his international agenda on Syria, Trump, and European integration.
Aide Humanitaire & solidarité internationale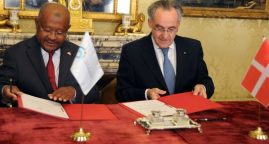 04/07/2017. Le Secrétaire général du COI a signé au siège de l'Ordre Souverain de Malte, l'Accord-Cadre de Partenariat qui lie désormais les deux institutions et organise leur coopération.
Diplomacy & Mediations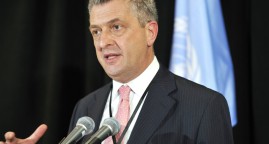 01/05/2016. Filippo Grandi will have to show considerable diplomatic skills to carry out its role as the main fundraiser and advocate for refugees.