Eric Deroo a présenté ses lettres de créances
Article paru sur le site officiel de la République Togolaise le 18/01/2018
Le nouvel ambassadeur de l'Ordre souverain Militaire de Malte (OSMM) au Togo, Eric Deroo, a remis mercredi ses lettres de créances au président Faure Gnassingbé.
Eric Deroo est un cinéaste et historien français né en 1952. Il est chercheur associé au CNRS, spécialiste de l'histoire et des représentations sociales, coloniales et militaires. Après des études au collège militaire de Saint Cyr, il entre aux Beaux Arts de Paris. Par la suite il est l'assistant du cinéaste Robert Bresson avant de réaliser lui même des films documentaires.
L'Ordre de Malte est présent au Togo depuis des décennies. Il a à son actif la construction du centre hospitalier d'Elavagnon (Est Mono). Il intervient aussi dans les centres polycliniques de Kara et de Lomé et en faveur des léproseries d'Agou et de Dapaong, sans oublier les divers dons en médicaments et en véhicules pour les dépistages et le traitement des lépreux.
En visite en à Rome en juin 2013, le président Faure Gnassingbé avait été reçu au Palais Magistral par le Grand Maître de l'Ordre de Malte, Fra' Matthew Festing.
Héritier de la longue tradition d'adaptation et de progrès du savoir-faire, dans les domaines de la santé, des actions de lutte contre l'exclusion, des actions de secours d'urgence et de formation, l'Ordre de Malte perpétue la tradition d'innovation et de modernité illustrée par l'histoire de l'Ordre Souverain de Malte.
L'organisation compte 13.500 membres, 100 000 volontaires et 25.000 professionnels (médicaux et paramédicaux) présents dans 120 pays.
---
Related Articles
Diplomacy & Mediations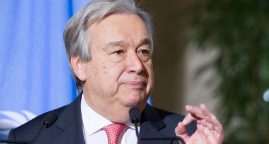 02/18/2017. "There are things that are obvious: the alignment of the sustainable and inclusive development with the sustaining peace agenda," said Mr. Guterres
Diplomacy & Mediations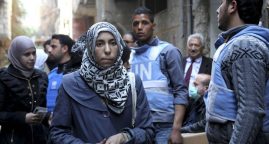 04/18/2017. "We must collectively draw strength from the letter and spirit of the Charter to better prevent armed conflict and sustain peace through development [by] ensuring effective protection of all human rights – civil, political, economic, social and cultural,"
Culture & religion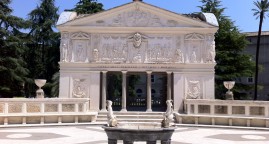 22/02/2016.Durant une demi-journée, des leaders religieux, représentants d'organisations humanitaires et grands donateurs se sont rassemblés pour évoquer les urgences humanitaires de la planète.